Do They Hear Me?
Wandering mind of a self diagnosed sex addict part 2.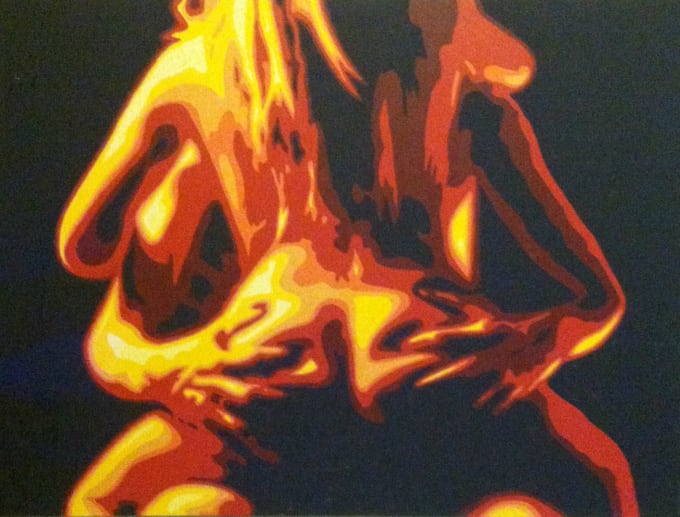 Sure, my posts are sexual. Yes, I love my body. Maybe, I do want you to look at me. None of these things make me a bad woman OR irrelevant.
As I watch that man watching me walk down the street, I put a little more swing in my hips. I want him to bite his lip and think "Oh wow, she has what I want". The fantasies I make up in my head are basically the sex novels my mom kept in her night stand, just adhered to what turns me on and the situation I am in. Daydreams don't have time for build ups, but always time for foreplay.
When I told my mom at age 13 I wanted a vibrator, she giggled and gave me her amazon log in information. I was like a kid in a candy shop, only, a young girl in an online page of pink and purple adorable looking wands, all rated with 5 stars with reviews like "Orgasmed SO HARD" "Feels better than his dick" and "Don't buy just one!". I could not get enough of it. I scrolled for hours, reading and learning and thriving in the plethora of sex toys. Some with tentacles, some with different speeds, others so big I felt heat spread in my cheeks wondering if some men were really that large... What a thought.
I bought 4, without telling my mother, and waited at the mailbox everyday as if I was awaiting a letter from a long lost friend. I would sit and read my teen magazines wondering if those kids had vibrators, if so, what did they do? How did they choose them? Did I pick the right one? When they finally arrived, I spent the rest of the evening locked away, writing about them before actually trying them. Making lists of what kinds of speeds they had, whether they vibrated or pulsed, whether it went inside or sat on my clit, what color it was. Things that fascinated me about them, and things that I would want to remember if I ever needed another one. Funny enough, those are the only vibrators I have ever bought. You would think, after reading, she has to have a whole closet, but in reality, I moved on from vibrators fast. That does not mean I no longer use them, it just means, I wanted more.
I started exploring other ways to fulfill my sexual need, maybe taking hot photos will do it! I started in the art of sexy selfies shortly after I got my first actual boyfriend, the boy I lost my virginity to. He enjoyed them, but his reaction was never what I wanted. However, when I sent them to boys on my MSN messenger who went to my sister's high school, they reacted much better. I knew it was something that could put me in a terrible situation, when my mom found out I was sending explicit photos to boys much older than me she asked "What if your father saw?" It made me feel icky thinking if my father would react the way the boys did... but that was not what she meant.
I stopped for a little bit, after being caught and grounded. While being locked away in my dungeon (not really), I thought, maybe this is a good thing. A 14 year old should not be doing such things anyways... right? Well, maybe if no one knew it was me, then it would not be so bad!
But, did they hear me?