Filthy is powered by Vocal creators. You support
Francis Y. Algonkin
by reading, sharing and tipping stories...
more
Filthy is powered by Vocal.
Vocal is a platform that provides storytelling tools and engaged communities for writers, musicians, filmmakers, podcasters, and other creators to get discovered and fund their creativity.
How does Vocal work?
Creators share their stories on Vocal's communities. In return, creators earn money when they are tipped and when their stories are read.
How do I join Vocal?
Vocal welcomes creators of all shapes and sizes. Join for free and start creating.
To learn more about Vocal, visit our resources.
Show less
Cunnilingus
What, Why, When, How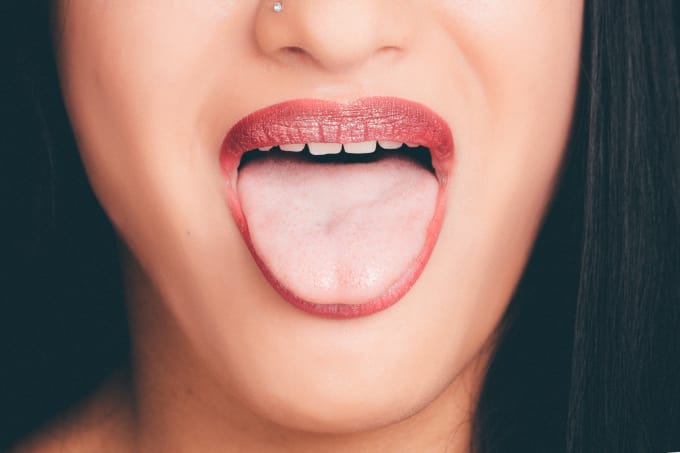 If you search for a word "Cunnilingus" on Wikipedia you'll get the following definition: "Cunnilingus is an oral sex act performed by a person on a female's genitalia (the clitoris, other parts of the vulva or the vagina)."
They also state that: "The clitoris is the most sexually sensitive part of the human female genitalia, and its stimulation may result in female sexual arousal or orgasm."
The article goes on with etymology and terminology, practice, health aspects, and cultural and religious views. What the article doesn't tell you and what might interest you as a person that likes to eat pussy, no matter what sex you are, is the following:
Why some women have a tough time achieving orgasm, even with a tone of dedication from your side as a giving partner. 

Also, how to warm up a woman's body i.e. how to prepare her to receive an oral sex, hopefully, a pleasant one.

First and foremost, some women, possibly a big percentage of them, really have a tough time achieving orgasm through the act of oral sex. Talking from a personal experience, I was giving my best in the beginning of our relationship, to make her cum by a cunnilingus. My tongue and lips were making wonders, I was focusing on that clitoris like there was no tomorrow. I was giving her clit a second opinion, her pussy was shining after my treatment, I could almost see my image in her, how shiny she was, like a mirror hahaha.
But, it wasn't until a few months later that she first came by my cunnilingus. That is, when we both became very comfortable with our naked bodies doing all sorts of things to each other. That led me to the following conclusion, I believe that orgasm originates from the brain and not from the sex organs. It could be the case that both causes of an orgasm are somehow intertwined but I refuse to believe that it starts from vagina and penis themselves. No matter how hard/gentle/persistent you stimulate them.
To conclude, people, if you want to make your lady cum by eating her pussy, first make sure you are having a mutual trust and/or loving relationship. Make sure that some positive feelings (you can call it love if you will) are established. And then you can go deep, explore the limits of her orgasm with your mouth. Because, if you are only in it because you want to return a favor, and then stick your dick inside her to pleasure yourself, you will be sad and your relationship will be short-lived.
Secondly, any normal person with at least half of the brain knows that the structure of anything valuable you do in life has to have a beginning, middle, and an end. That's why you won't kiss your lady on the lips and immediately jump to cunnilingus. You have to have a little foreplay before going down there. I suggest you start by kissing her lips, then cheeks, ears, neck, slowly go down on the chest and breasts, arousing her with your lips and tongue.
Before you go to the vagina, you should kiss her umbilicus, abdomen, groin, and thighs. If you want to give her the satisfaction she deserves, I suggest you kiss her legs and feet as well. I always like to gently bite her toes, and she likes it too. Don't look at the clock, take your time with your special one.
Now, when she's warmed up, you can move to the vagina. Circle over Labia majora, and Labia minora with the tip of your tongue, tickle the clitoris little bit, and then perform a sucking motion on it with your lips. Repeat that a few times before giving your full attention to clitoris. Because that's the most sensitive part, and with enough devotion and love on it, you'll make her cum.
That's it for this article, I hope you could take away a few good tips for pleasuring your lady and having an awesome cunnilingus. And remember, it's not about you, it's about her.