Confessions of a Serial Cheater - Part 4
Part 4 - The Older Man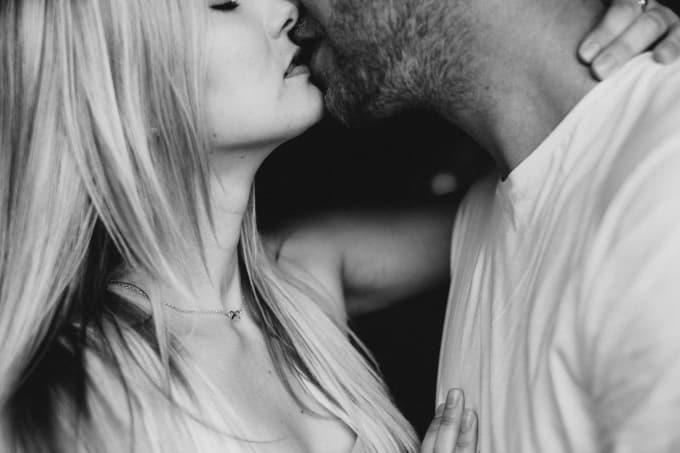 I have always had a thing for older men - when I was 18 and I had just moved into university, I was sleeping with someone 5 years my senior (that I had met on a dating app) for a good couple of months. It was exciting, yes, but that was only at the start. When he started talking about stuff I wasn't interested in - mortgages, housing and general old person lingo - I quickly cut the ties.
But when I met Aiden on the same app, I was completely blown away. His profile was alluring, and him being a solicitor just contributed to the sexiness. Being 11 years my senior, I expected the same boring conversation and mildly exciting sex I'd had with the last older guy. But, boy was I wrong. He told me to wear something slightly formal for our first "date" and that I did - donning a black cocktail dress and small black heels (I didn't want to teeter over on 6-inch stiletto's on a first date). We went to a fancy restaurant in the city center of where I lived, and had an amazing time - chatting about nonsense over a bottle of white wine and some scrumptious food for hours. He was average looking (nothing to shout home about), but it was the way he held himself that was extremely attractive. He was confident and cocky, which as most people can agree, are two endearing qualities.
Evidently, I went back to his apartment and we had sex for what felt like an eternity until we both collapsed and fell asleep. It wasn't until the morning when Aiden went for a shower that it all went pear-shaped. I know I shouldn't have been looking through his things anyway but I can't help my natural curiosity, can I? I opened one door of his wardrobe and saw various suits in different colors hung up. But at the end there was a sleeve poking out of a pink jersey material. I opened the other door of the wardrobe to reveal lovely designer women's clothes - expertly steamed and pressed and hung up in some sort of perfect order. I left the door open and sat on the bed, awaiting Aiden's return. When he walked in, he clocked the clothes in the wardrobe and let out a small sigh. He explained to me that his fiancé, Sian, was away at a conference for Epidemiology, and that he just wanted some fun whilst she was gone.
I'll be honest, I did feel used but then I felt like the world's biggest hypocrite so I got over it pretty quickly. I vowed to myself that I'd never see him again, but he kept trying to text me and I couldn't resist his charm. I eventually replied - "he must have liked me if he is this keen" I kept thinking to myself. One thing led to another and there we were, meeting up again. The sneaking around was so exhilarating, which made it all worth while. It went on for about 2 months until we both came to a mutual decision that we had to call it quits. Aiden and Sian were getting more serious and Sian kept asking about wedding dates, and I just thought that it was time I moved on.
It was like a movie. I have never told anyone about it because I just assume they won't believe me. It was probably the best few months of my life. I haven't spoke to him since, although I did cross paths with him a month or so after the ordeal - although I was with my friends and he was with his. When he went to the bathroom I caught suit and followed him down the secluded corridor and tapped him on the shoulder. He turned around and smiled when he saw it was me and asked how I was. We kissed for a few seconds and then parted ways. And that was the definitive end of my love affair with an older man.
Nothing has been quite as exciting since, although the messiness of my life doesn't end there. I'll keep you updated.
Yours,
Naomi xo