Filthy is powered by Vocal creators. You support
Ben Kharakh
by reading, sharing and tipping stories...
more
Filthy is powered by Vocal.
Vocal is a platform that provides storytelling tools and engaged communities for writers, musicians, filmmakers, podcasters, and other creators to get discovered and fund their creativity.
How does Vocal work?
Creators share their stories on Vocal's communities. In return, creators earn money when they are tipped and when their stories are read.
How do I join Vocal?
Vocal welcomes creators of all shapes and sizes. Join for free and start creating.
To learn more about Vocal, visit our resources.
Show less
Casting the Porn Parody of the Trump Russia Probe
Stormy Daniels, Johnny Sins, and Keiran Lee are just some of the big names we see in our porn parody of the Trump Russia probe.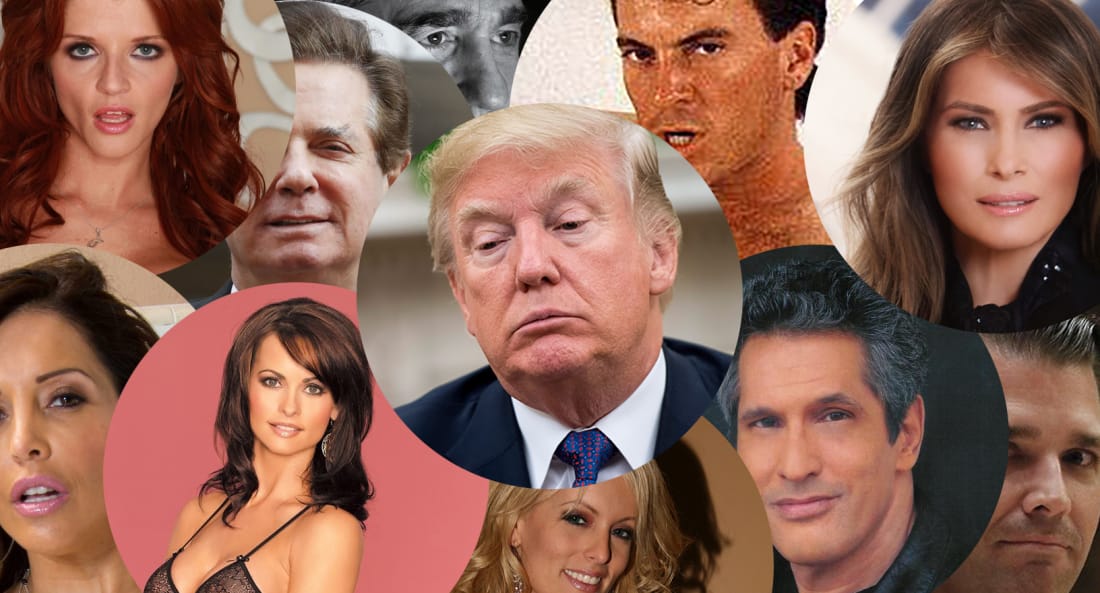 From Edward Penishands to Sponge Knob Square Nuts, there are porn parodies of everything. So, why not a parody of the already ridiculous administration of President Sex Criminal? Luckily, the wide world of wads offers us plenty of opportunities for solidly casting the porn parody of the Trump Russia Probe. We've got doppelgängers and dick jockeys galore to choose from. Now, all we need is the right scribe to pen this jizz script! ;-)
Jessy Jones as Jared Kushner/ Stormy Daniels as Ivanka Trump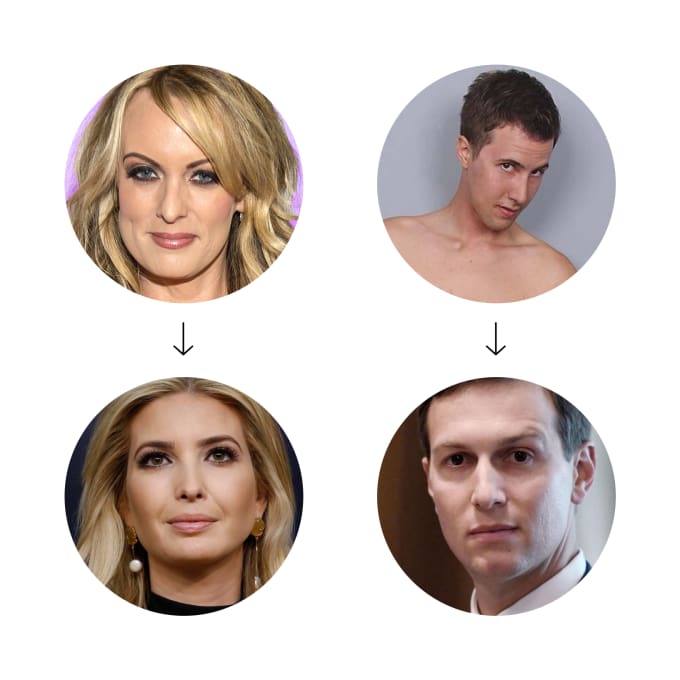 This is a brilliant move in casting the porn parody of the Trump Russia probe if we say so ourselves. One, Jessy Jones can effortlessly look like Jared Kushner; two, Trump allegedly compared Stormy Daniel's appearance to that of his daughter Ivanka. You can see it better when you look at Ivanka Trump and porn star Stormy Daniels' 8 wildest look-alike photos. And even though Daniels told TMZ that she doesn't do parodies, maybe if the right script came along she'd change her mind (just slide into my DMs, porn producers; I will gladly write your movie!) 
This scene can take place during a conjugal visit between Jared and Ivanka. It can start with Ivanka on the other side of the glass where prisoners take their visitors, or it can take place in a shared conjugal visit space where both Kushner and Trump are wearing prison jumpsuits because they're both criminals! And then, as a big reveal, the whole thing could have been the masturbation fantasy of President Sex Criminal, himself in a prison jumpsuit. The Worst of Us in jail is a lot of people's fantasy!
Jordan Ash as Robert Mueller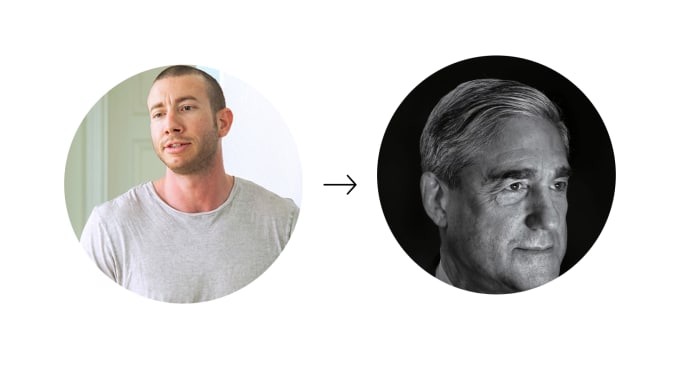 Look, it's porn. It's hard to find a 100% doppelgänger of a non-pornographic figure in the world of porn. So if we're casting the porn parody of the Trump Russia Probe, we're going have to settle for someone who captures the essence of a person. So while Jordan Ash looks nothing like Mueller, he feels like someone who would do a lot of paperwork, walk down a hallway, and sling shlong with a commanding presence. And, at the end of the day, that's mostly the footage and photographic documentation we have of Mueller. I don't even know what he sounds like! 
Mueller is like Jaws. At first we'll get just the implication of Mueller, then we'll get to hear people talk about Mueller, see a taste of Mueller, and, finally, we'll see Mueller in all his glory... fucking. Because this is a porn parody!
Randy Spears as Paul Manafort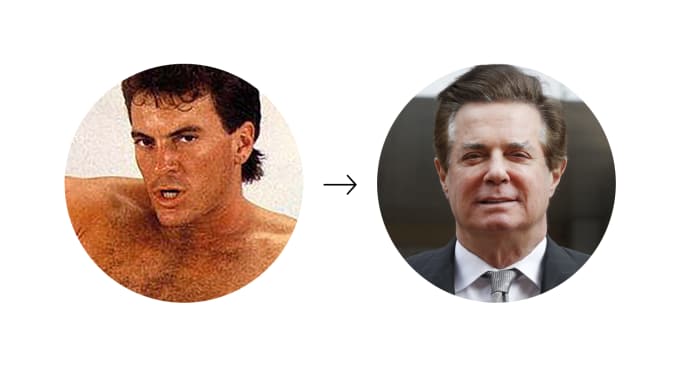 If Mueller could make this dick into a corroborating cock witness, then we could put a condom on this whole special probe and get to fucking! Alas, former Trump campaign manager Paul Manafort is a hard nut to nut. But if we're casting the porn parody of the Trump Russia probe then we can have Randy Spears as Paul Manafort succumb to the pressures of the overwhelming evidence against him and admit to being the wang of Putin that he appears to be. In fact, this scene can even take place in a courtroom, where Spears qua Manafort pleads guilty after the 30+ charges against him are read aloud. And then there's fucking!
Keiran Lee as Don Jr.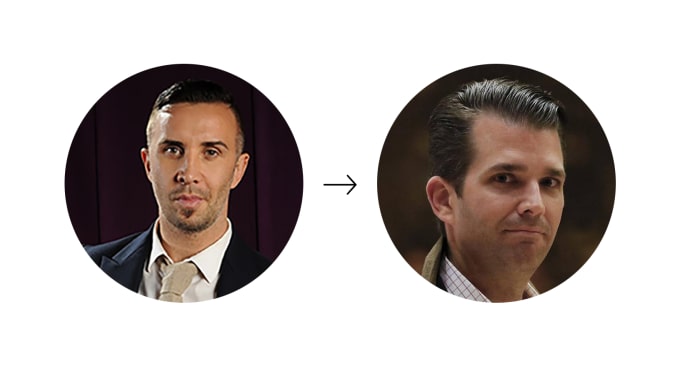 Keiran Lee looks enough like Orange Julius's moronic, sycophant son that casting the porn parody of the Trump Russia probe without his million dollar insured penis would be a great mistake. Get me Keiran Lee!  This scene can mimic the real-life Trump tower exchange where Don Jr meets with a Russian lawyer to get dirt on Hillary. After Paul Manafort and Jared exit, Keiran can eagerly get to fucking, gleefully exclaiming, "Wait till dad hears about this!" Because come on, how could Don Jr. not have told his dad what was going on?!
Stormy Daniels as Herself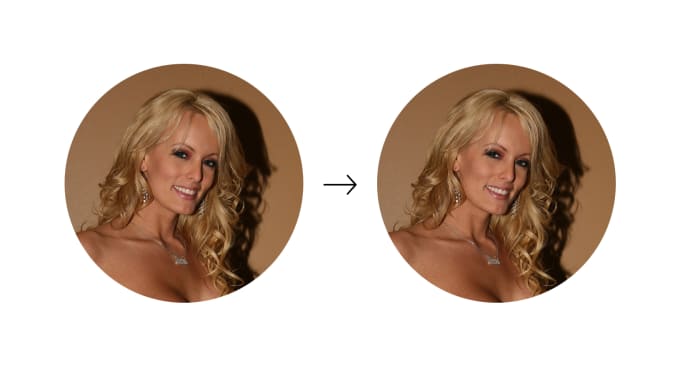 What we got out of Stormy Daniels 60 Minutes' interview was that sex with The Worst of Us is nothing to wack off about. But what was suggested as a long shot by Daniel's lawyer Michael Avenatti has actually come true: the Daniels case has come to play a larger part in the Trump Russia probe thanks to the raid on Michael Cohen's apartment, hotel room, and office. So, casting the porn parody of the Trump Russia probe with Daniels herself, especially if she's already portraying Ivanka, lends the entire production an interesting layer of meta-commentary to masturbate to.
Johnny Sins as Michael Avenatti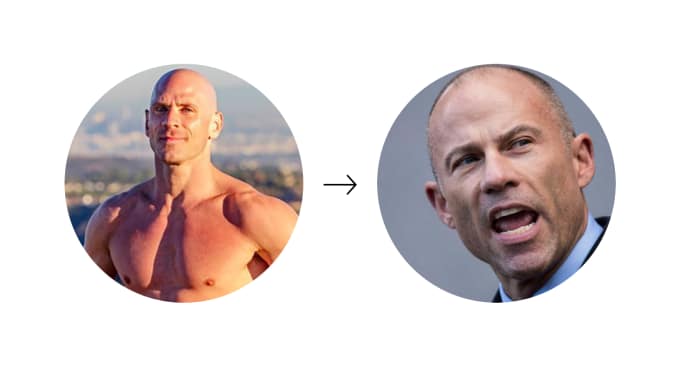 Jonny Sins looks enough like Daniel's lawyer Michael Avenatti that that alone is enough to merit casting the porn parody of the Trump Russia probe with Sins. Sure, we could have a simple scene where Avenatti and Daniels hook up, but Avenatti does so much press and is so good at it that  a scene where a TV appearance turns into an orgy is far more appropriate. Especially if it's in juxtaposition to Michael Cohen angrily watching the Avenatti appearance in his own home while dressed as Donald Trump, his hero! Just imagine it: Cohen in an orange wig watching CNN report that a US company linked to a Russian oligarch paid $500,000 to Cohen and the first person to let the world know was Avenatti. Everyone in-studio is so happy they can't help but go at it; Cohen is forced to just endure the humiliation in his hotel room.  
Herschel Savage as Michael Cohen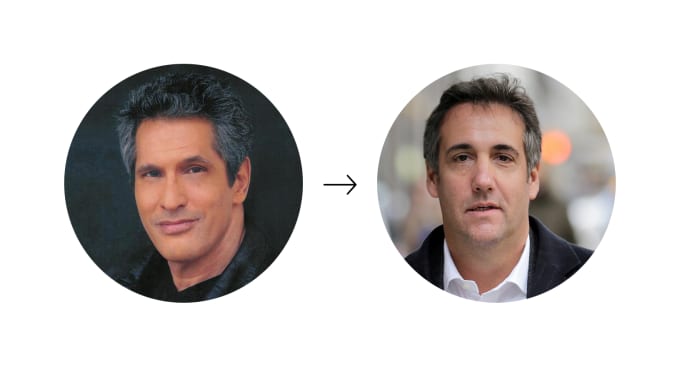 Sorry, Herschel, you have to portray Michael Cohen if we're casting the porn parody of the Trump Russia probe. That's even less fun than portraying Orange Julius because at least Homeopathic Hitler is the one this is all about. While Cohen may be the conduit between Trump and money from organized Russian crime, Cohen still feels like just another sycophant criminal hanging around the White House. 
The FBI raided Cohen's home, hotel, and office, but it didn't raid the other Trump units Cohen has his paws on. So, one potential scene for Cohen takes place in a shrine to Trump so we can play up Cohen's affinity for Orange Julius. Cohen can even have a Trump disguise, do his own Trump impression, and arrange a threesome where the other two participants both look like Ivanka. "What's better than one Ivanka? Two Ivankas!" 
Joslyn James as Karen McDougal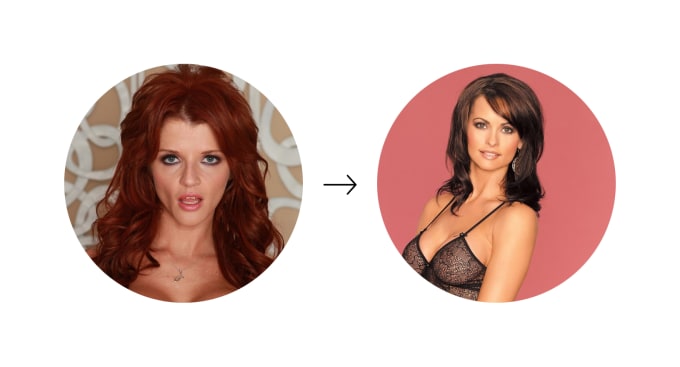 Karen McDougal made quite the impression on Playboy readers. December 1997's Playmate of the Month, 1998's Playmate of the Year, and runner-up in a reader's poll for 1990's sexiest Playmate. McDougal alleges that she had an affair with Trump that lasted 10 months. She sold her story to American Media Inc under the auspices that it'd be published in The National Enquirer. Instead, the piece was squashed, which is a common practice when a publisher wants to keep compromising information out of the public spotlight. 
McDougal, who had a second career as a fitness model, needs to be portrayed by someone who's equally fit, so we'll be casting the porn parody of the Trump Russia probe with Joslyn James in the role of the champion Playmate. In her interviews, McDougal said that she felt actual love for Trump and even thought the love was reciprocal; McDougal also said that The Worst of Us offered to pay her after the first time the two of them had schtupped. 
So, we'll be leaning into these two ideas for our scene, with McDougal professing her love and Orange Julius offering to pay for it. He can keep making the offer to pay throughout the entire scene, just grabbing fistfuls of cash every opportunity he gets. It gives new meaning to the term, "money shot"! 
Evan Stone as President Sex Criminal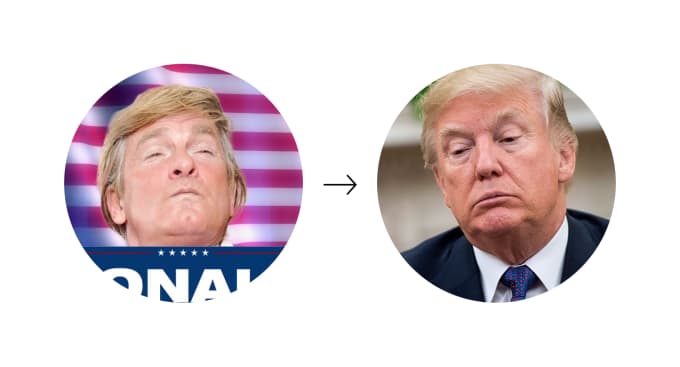 Evan Stone has already portrayed Trump in Hustler's feature-length The Donald, as well as in a series of parodies for The Pornington Post. Why would we not be casting the porn parody of the Trump Russia probe with someone who's already experienced fucking as Orange Julius? We've got Stone a scene with Trump and McDougal, a scene with Trump and Daniels re-enacting their one sexual encounter, and the climax of our production: the scene in which Trump is forced to watch as Mueller has sex with Melania in the White House. 
Francesca Le as Melania Sex Criminal
In this production, we'll be casting the porn parody of the Trump Russia probe with Francesca Le as Melania Sex Criminal. "Sex criminal" is a family name now. THIS I HAVE DECIDED! She'll be hooking up with Mueller so that the former director of the FBI is both figuratively and literally sticking it to Trump. We can even have Trump watching in the background, powerless to stop the proceedings just like there's nothing he can do to stop the Russia probe itself. Melania is just so excited to finally be rid of Trump that she can't help but get Mueller off, which is how most of America feels too. Maybe Francesca will even say some of the most ridiculous things Melania Trump has ever said while she's at it to really get into the role. We've been getting blue-balled by the Trump Russia probe from the get-go, so our porn parody can help provide some much-needed relief and wish-fulfillment.