Filthy is powered by Vocal creators. You support
Lizzie Boudoir
by reading, sharing and tipping stories...
more
Filthy is powered by Vocal.
Vocal is a platform that provides storytelling tools and engaged communities for writers, musicians, filmmakers, podcasters, and other creators to get discovered and fund their creativity.
How does Vocal work?
Creators share their stories on Vocal's communities. In return, creators earn money when they are tipped and when their stories are read.
How do I join Vocal?
Vocal welcomes creators of all shapes and sizes. Join for free and start creating.
To learn more about Vocal, visit our resources.
Show less
Best Sex Positions You Need to Know If You Want to Have Sex in a Public Bathroom
Want to have sex in a public bathroom? While it might not be the cleanest place to do it, we aren't gonna judge. These are the best sex positions if you wanna get down and dirty in a public bathroom.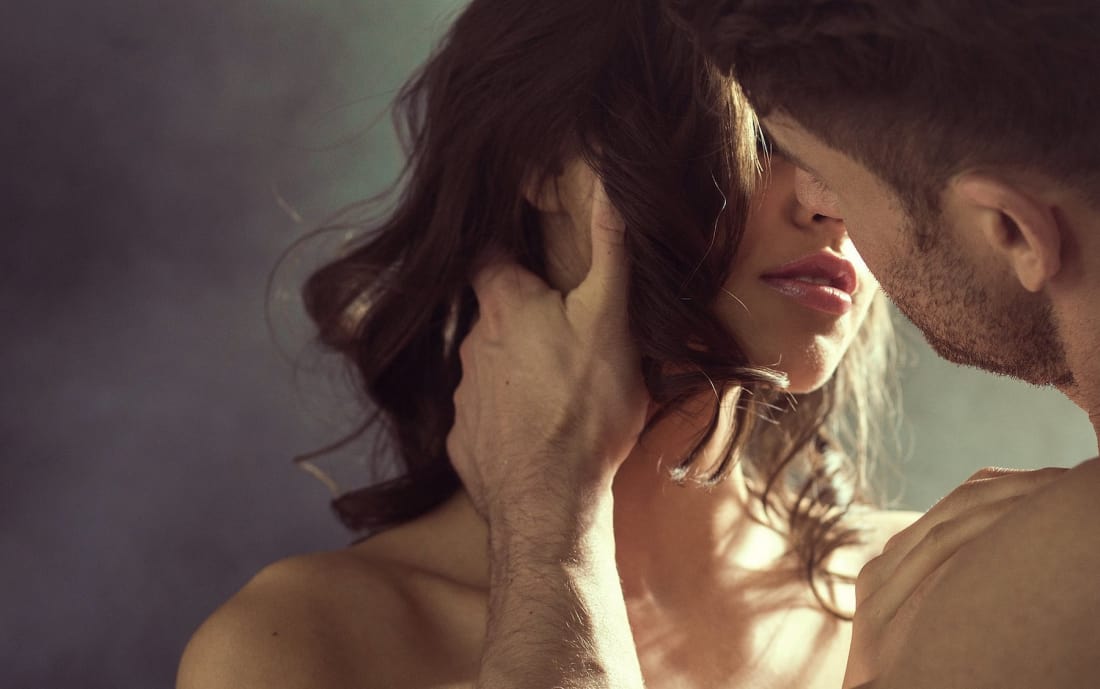 Having sex in a public bathroom is wild, raunchy, and crazy. That's why it's hot and why so many people out there have done it. If you want to have sex in a public bathroom, you need to be aware that not every position will work. You've got cramped space and possibly height issues to work out. 
Getting the right action and hitting the right spots can be tricky if you don't know which positions to try. Thankfully, help is at hand. This guide is designed to offer advice on the best sex positions for bathroom sex.
Toilet Seat Tango
Perhaps one of the best sex positions for public bathroom sex would be the Toilet Seat Tango. In this sex position, the woman faces the wall and lifts one leg up on the toilet, and the guy penetrates her, standing, from behind. This is one of the smartest positions for very cramped spaces, so work it if you have to.
Because this tends to work well with anal, this is one of the best sex positions for gay men to try out, as well. 
Sink As A Seat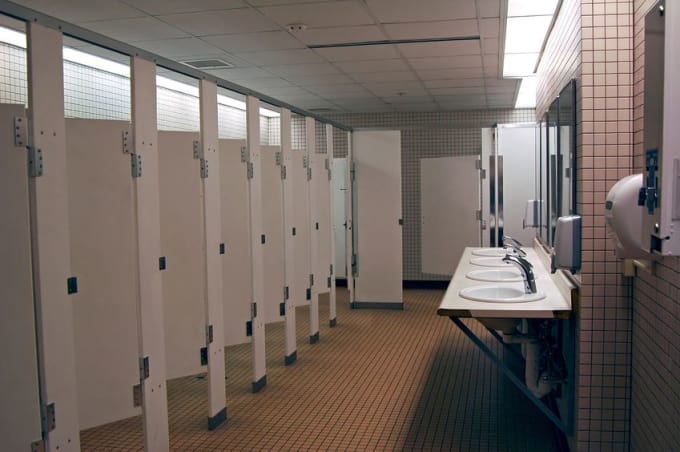 If you want to have sex in a public bathroom that's lockable and has a sink, you can use the Sink As A Seat Position. For this, the girl props herself up on the sink, and the guy stands as he penetrates her. This tends to work very well for people who have serious height differences that would make standing sex difficult. 
Standing Doggy
If you're well balanced enough, you can try Standing Doggy. This is one of the best sex positions for public toilet sex because it's so easy. With this, the woman stands and bends over fully — then the guy takes her from behind while standing.
Basically, it's almost identical to the Toilet Seat Tango position with a slight tweak. It's simple, it's sexy, and you can use your hands on a wall to prevent yourself from falling over. It's not one of the most difficult sex positions out there, but at times it may feel like that. 
The Acrobat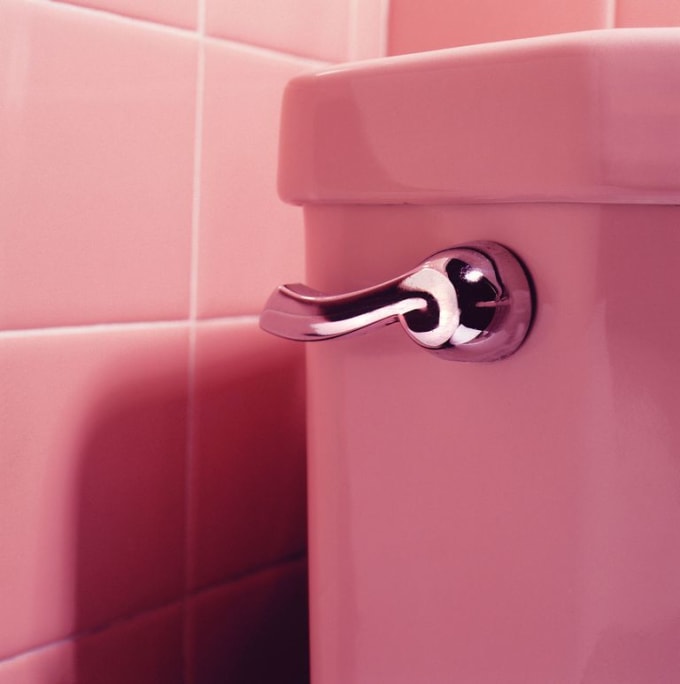 Some public bathrooms have sturdy toilet seats, or toilet setups that jut out slightly. If you have these, you can try The Acrobat. With this, the girl kneels on top of the toilet seat and uses that as support while the guy enters her from behind. 
The Acrobat can be good, but if you have an unstable toilet, or get carried away, you can fall in. Assuming that you are nimble, this can be one of the best sex positions to try if you want to have sex in a public bathroom. 
Toilet Rider
Toilet Rider is another smart option if you want to have sex in a public bathroom — and actually trust the toilet to support you. This position starts with the guy sitting on the toilet, and the girl riding him on top. (It's a lot like a modified Lotus position.)
For girls who like it on top, doing the Toilet Rider may be a good way to have fun. That being said, make sure the toilet's strong enough to support you both!