Filthy is powered by Vocal creators. You support
Stephen Hamilton
by reading, sharing and tipping stories...
more
Filthy is powered by Vocal.
Vocal is a platform that provides storytelling tools and engaged communities for writers, musicians, filmmakers, podcasters, and other creators to get discovered and fund their creativity.
How does Vocal work?
Creators share their stories on Vocal's communities. In return, creators earn money when they are tipped and when their stories are read.
How do I join Vocal?
Vocal welcomes creators of all shapes and sizes. Join for free and start creating.
To learn more about Vocal, visit our resources.
Show less
Best Porn Documentaries on Vimeo
Porn impacts our economy, our perceptions of intimacy, and our sexual relationships to the point that everyone should be educated on the industry to some extent.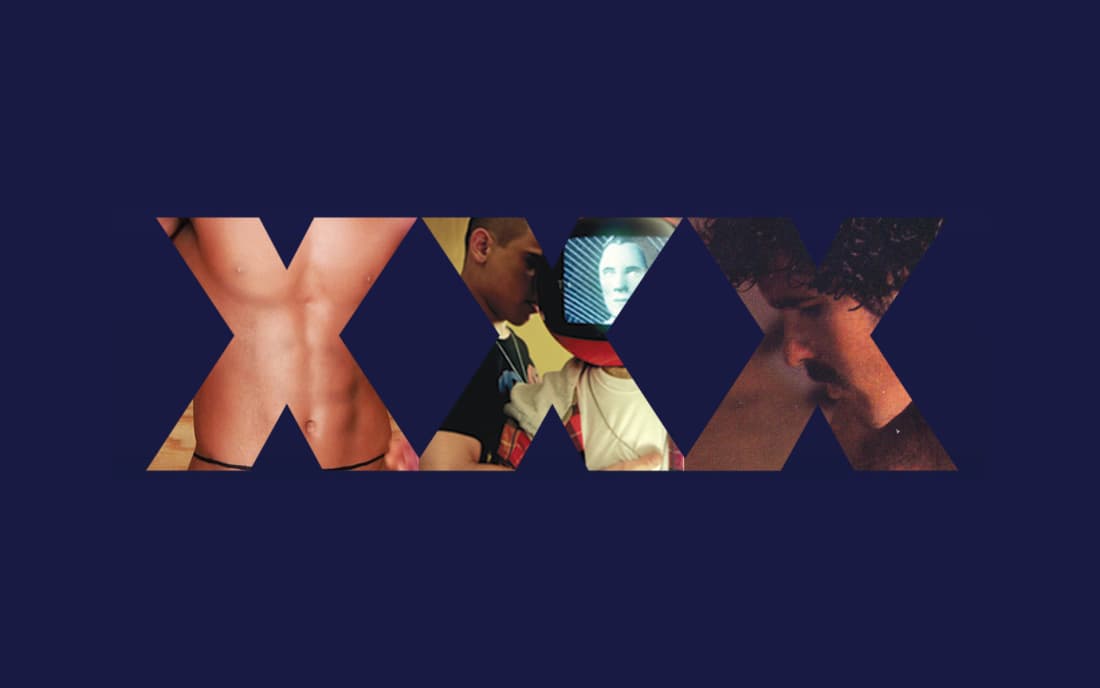 The best porn documentaries on Vimeo delve deep into the porn industry to educate the general public. Some of them are strictly educational and shed light on the lives of those in the industry, while others provide a note of warning on the dangers of the industry and those that go to far to produce content. Porn impacts our economy, our perceptions of intimacy, and our sexual relationships to the point that everyone should be educated on the industry to some extent. Watch the best porn documentaries on Vimeo for a glimpse into the good, the bad, and the ugly of the porn industry. 
Hardcore Profits - Part One - BBC Porn Documentary
In part one of this porn documentary, Tim Samuels examines the way pornography has been very profitable and often highly realistic in the 21st century, more than it has ever been in the past. Samuels examines the way people can easily access porn with technological innovations and everday devices such as smart phones. He also demonstrated how this new development in the porn industry is providing ever-increasing income streams for previously "family-friendly" mobile phone and credit card businesses.
Samuels then takes viewers into the headquarters of one of the top US porn producing companies to take a look at what has been deemed "Porn 2.0," and takes a look at the future of pornography. It shouldn't be that surprising that porn guides technological development in many fields today.
Next, Samuels delves into a darker side of the porn industry. He notices that condoms are rarely used on some of the sets he visits in LA, and further research leads him to discover that these films are undermining safe sex education in both the US and Africa.
X-Rated: The Greatest Adult Movies of All Time
X-Rated RATED is a short 15 minute porn documentary on Vimeo. The film delves into internet pornography and its impact on the world, namely sexual addiction. It shows that the accessibility to porn provided by computer and internet technology may not always be a good thing. The fact that porn is the number one free online search globally has fed the needs of many addicts who cannot do without watching porn every day. Also, this has also resulted in the ability for younger children to access porn in unmonitored environments. Although porn is a multi-billion dollar industry and helps many embrace their sexuality, it has also fed many a harmful habit.
The dramatic interviews in the documentary are shown alongside real-life background recordings from San Francisco, one of the country's porn-producing hubs. This film is a very good educative tool for those who wish to monitor their porn intake, or that of their child, to keep an eye out for signs that a healthy habit is becoming a harmful addiction.
Hardcore Profits - Part Two - BBC Porn Documentary
In part two of Hardcore Profits, Tim Samuels returns to reveal that pornography is becoming more extreme. However, despite this fact and the dangers it represents, companies seem surprisingly pleased to make money from it. Samuels delves deeper to find out that extreme porn is making extreme profits for internet search engines and even pension funds.
On set in America, Tim speaks to porn actors who say they feel increasing pressure to undertake hardcore sex acts. He talks to Larry Flynt, deemed the godfather of porn, and discovers that even he thinks porn is going too far.
However, there are more and more companies keen to cash in and collect on this trend. A whistleblower informs him that there is a Catholic investment fund that appears happy to profit from porn distributors, so he travels to Rome for a heated interview.
I'm a Porn Star
I'm a Porn Star features the lives of men who have become internet porn sensations. There are roughly 370 million pornographic websites online with the porn industry being a $13 dollar business; it is possible that someone you know is involved in porn and you don't even know it.
I'm a Porn Star answers many of the questions the average Joe has about being in the industry. What drives someone to become a porn star? Money? Sexual desire? Do they tell their friends and family about their chosen source of income? The documentary provides insight into the personal lives of guys working in pornography, their hopes, and their dreams.
How To Lose Your Virginity
How to Lose Your Virginity is a comedy documentary that lasts for one hour and seven minutes. This is an amusing and entertaining satire that looks into why female virginity is still valued in today's extremely sexual society.
Traveling through the worlds of religion, history, pop culture, and $30 internet hymens, How to Lose Your Virginity reveals the myth and meaning behind a rite of passage that everyone thinks about but few truly understand.

Who's Afraid of Vagina Wolf?
Who's Afraid of Vagina Wolf? is a wild and wacky comedy from the always irresistible Anna Margarita Albelo (Hooters, A Lez in Wonderland). Albelo stars in this film as a forty-year-old filmmaker attempting to bed her leading lady, played by Janina Gavankar of The L Word, by writing her a lesbian remake of Edward Albee's legendary Richard Burton-Elizabeth Taylor theater masterpiece.
CALL GIRL
CALL GIRL tells the tale Chloe and Ray. Chloe was a porn star, Ray was the filmmaker. That source of income was disrupted, and now they need to evolve in order to survive.
Chloe becomes a call girl, and Ray moves from adult filmmaking to pimping. Ray sets up dates with fans of Chloe's porn films, but this creates a whole new set of problems for both of them.
CALL GIRL was shot over 24 hours on two separate evenings in Glasgow. An experimental no-budget film, it has a few flaws but is fun to watch and certainly looks as if it was fun to make.
Quad X: The Porn Movie Massacre
Christopher Shearer's hilarious porn documentary on Vimeo is about the cast and crew behind the award winning adult films of Quadruple X. It follows the cast and crew as they take on a new challenge: a true horror/adult film mash-up called The Home Cumming. Unfortunately, someone isn't a fan of their handy work and has taken to picking off members of the team one at a time.

Praha Erotica
This porn documentary on Vimeo is a look into the stories of the people in the porn industry in Prague. The stories presented in the film all question the human side of this trade. After all, the action of going to a set and have sex with someone you hardly know as a regular job is certainly far beyond imagination of most of us.
Many wonder if there is a human side to being a porn actor, or even adamantly believe there isn't. This film doesn't necessarily draw a conclusion itself, but rather provides information to an audience who should be asked to, at the very least, question their preconceived notions.