Best Online Lingerie Boutiques
Online boutiques open a world of possibilities when shopping for lingerie.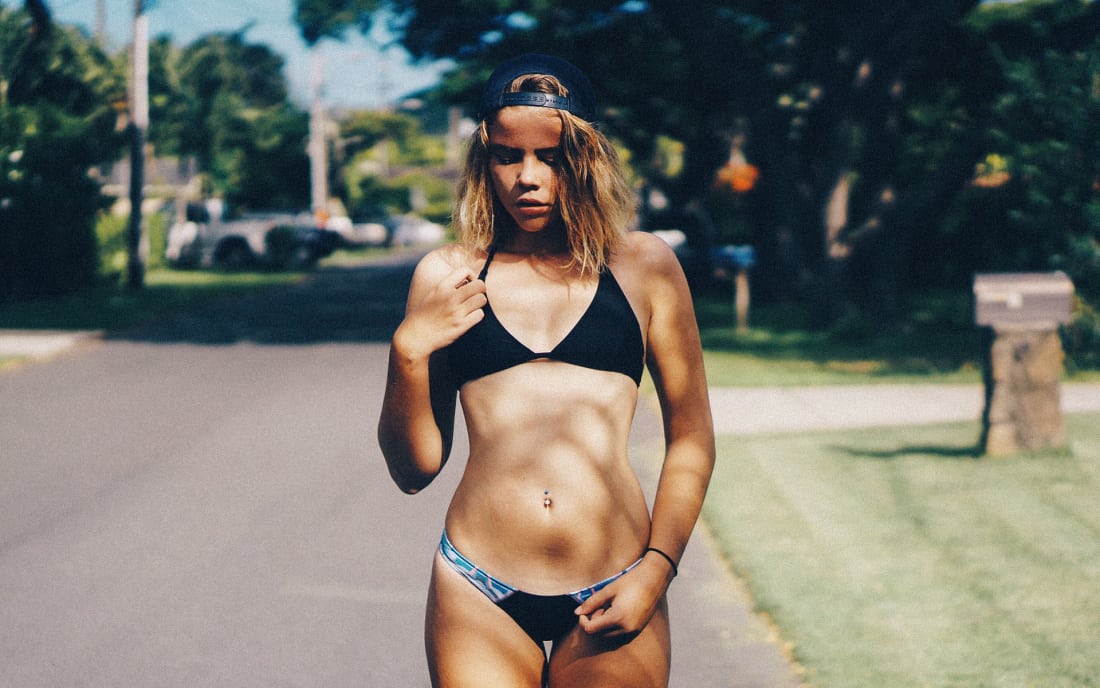 The perfect lingerie can be difficult to find. Different body types, preferences, and requirements can make finding the perfect piece tedious and frustrating. Luckily, online shopping has opened a new world for women looking for the perfect lingerie.
Online shopping can be intimidating, and there are a lot of websites selling low-quality and ill-fitting lingerie that does not appear as advertised.
To make sure you find lingerie that helps you look and feel beautiful, we've put together a list of the best online lingerie boutiques and brands. Have a look through this list for some of the best quality options available online, and you'll be sure to find the perfect sexy and practical lingerie.
Naja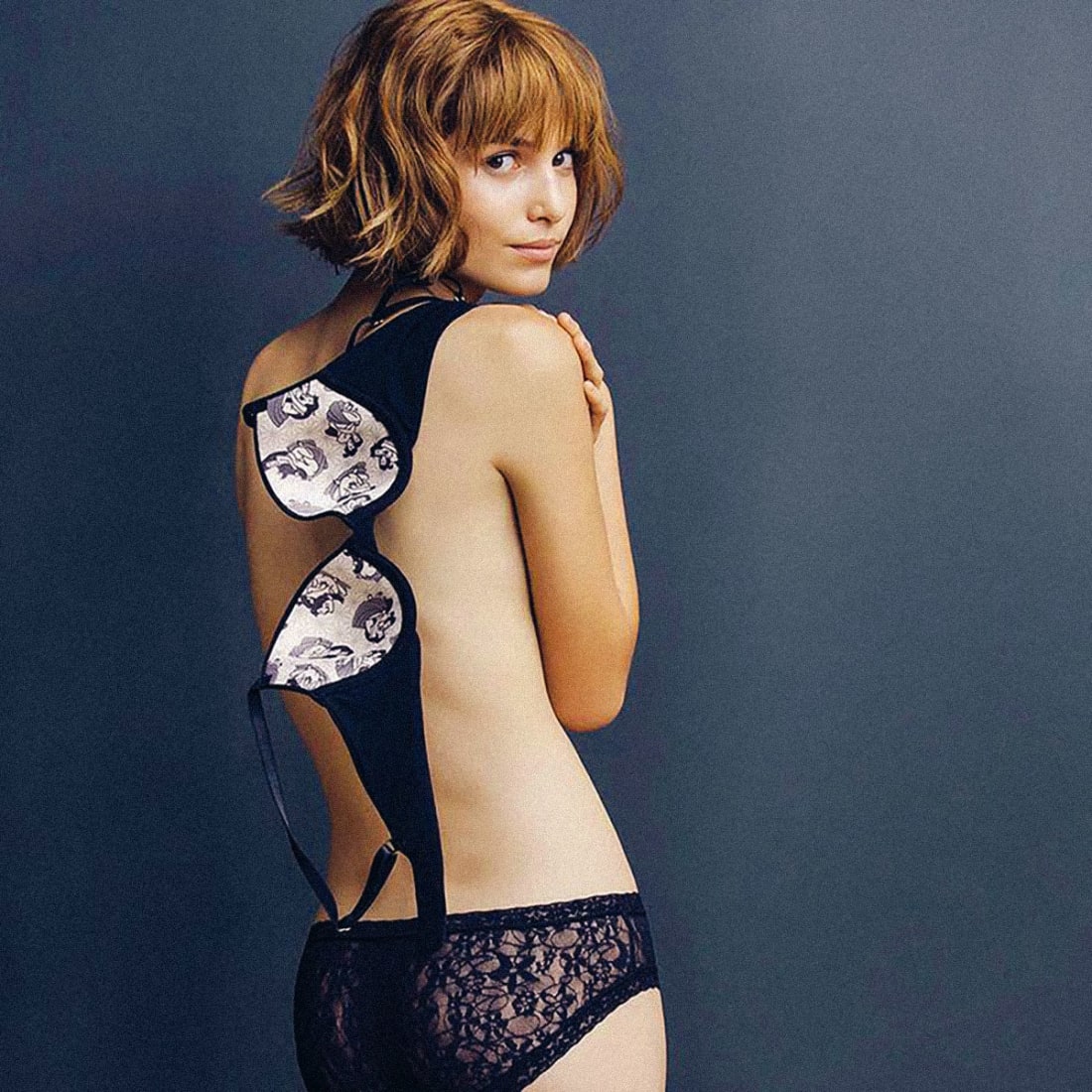 Naja is the perfect online lingerie boutique for ethically conscious consumers. Bringing together a love for design and beautiful lingerie, the company strives to ethically source and produce all of their materials, and is a female-owned powerhouse.
Not only is Naja focused on body positivity, they also primarily employ single mothers and female heads of households, to give opportunity to those who need them most. Their top-quality lingerie has a huge variety, from the everyday to the sexy, but their sizes only go up to 36DD, so this is a great choice for ladies with small to medium busts.
Every Product You Buy Helps Another Woman
Naja products are made by single mothers or women heads of households. We pay above market wages, provide health benefits and child education stipends. With each bra you'll receive a lingerie wash bag hand-made in the homes of women in extreme poverty.
Buttress and Snatch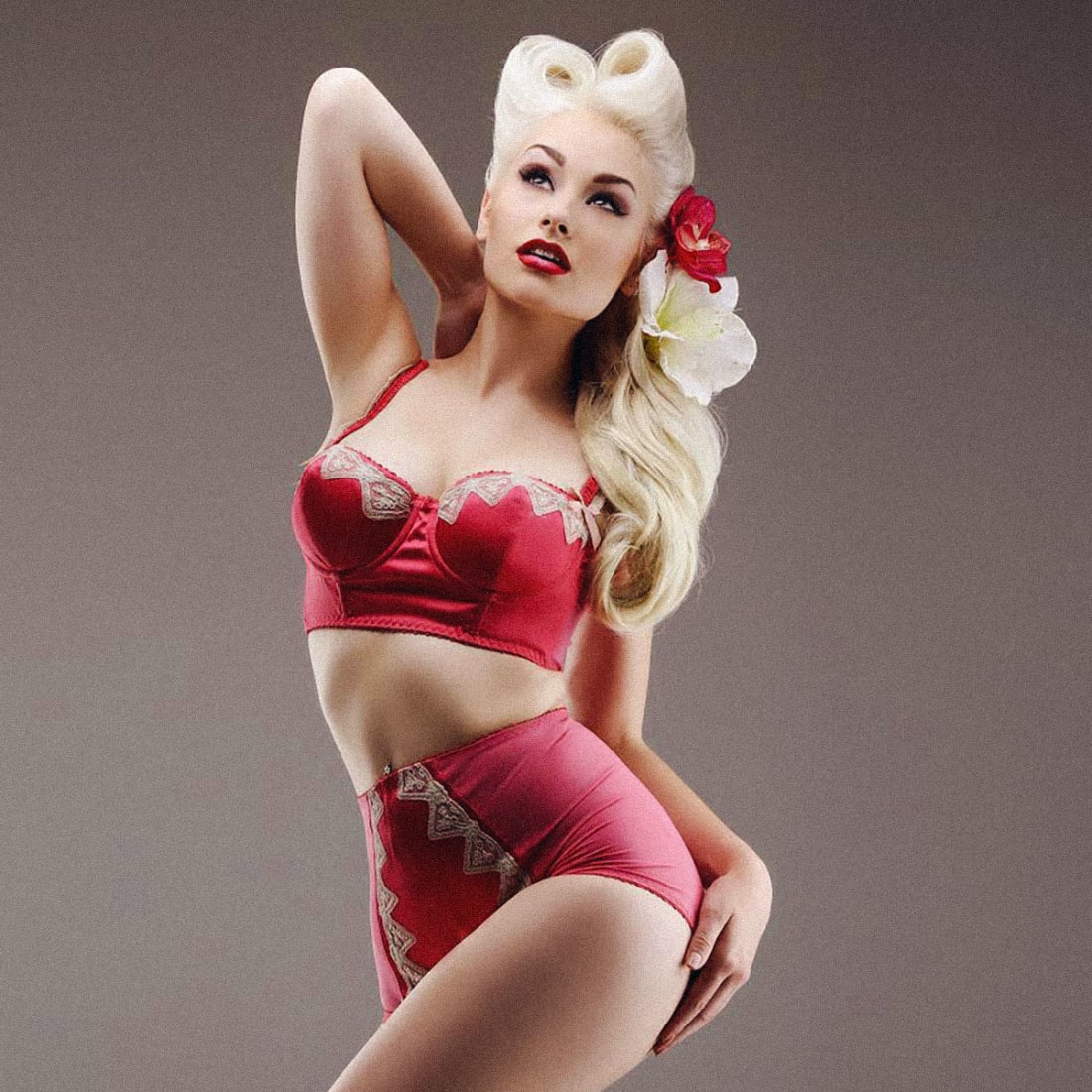 Buttress and Snatch is a British lingerie company that makes all of their orders custom and on demand. This means that order times may take a bit longer (so this is not a pick for you if you're in a rush), but all items are handmade and top quality.
The company has lingerie in styles and sizes to suit anyone, and is a great choice for anyone looking to shop for new lingerie that is ethically sources and made. As a bonus, the company has a great range of swimwear as well!
Change Lingerie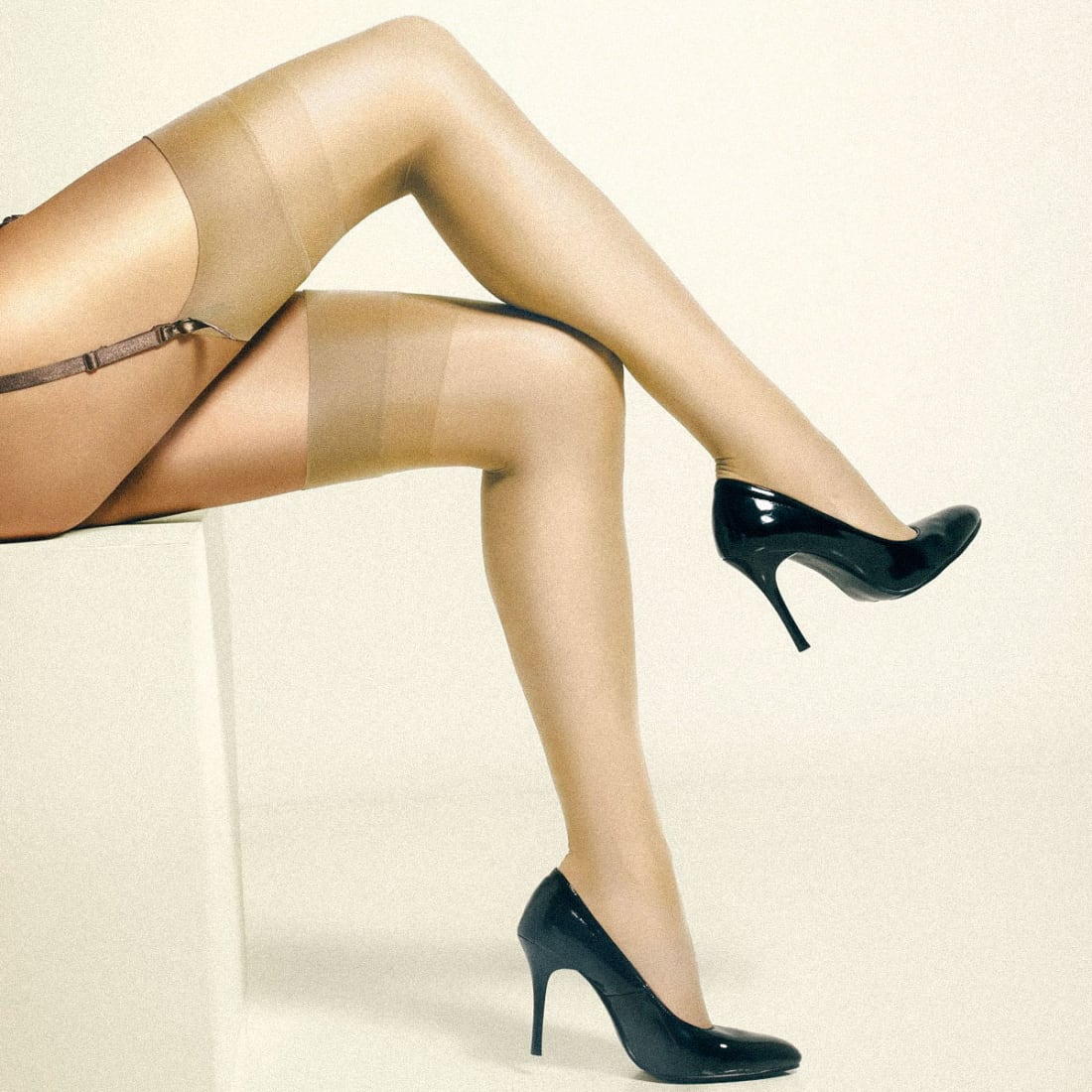 If you have ever struggled to find the right fit or style of bra, you need to give Change a try. Almost anyone is likely to find something they like at change, with sizes from A to M cups, and a mix of sexy and practical lingerie (and swimwear).
Change sizes their bras slightly differently from other stores, and the results are incredible. Don't be alarmed if measurements indicate you should be wearing a drastically different bra size. Their system allows for more body types to be fit perfectly, and the system works.
As a bonus, Change lingerie is some of the best quality available, and they regularly have amazing sales!
Elma Shop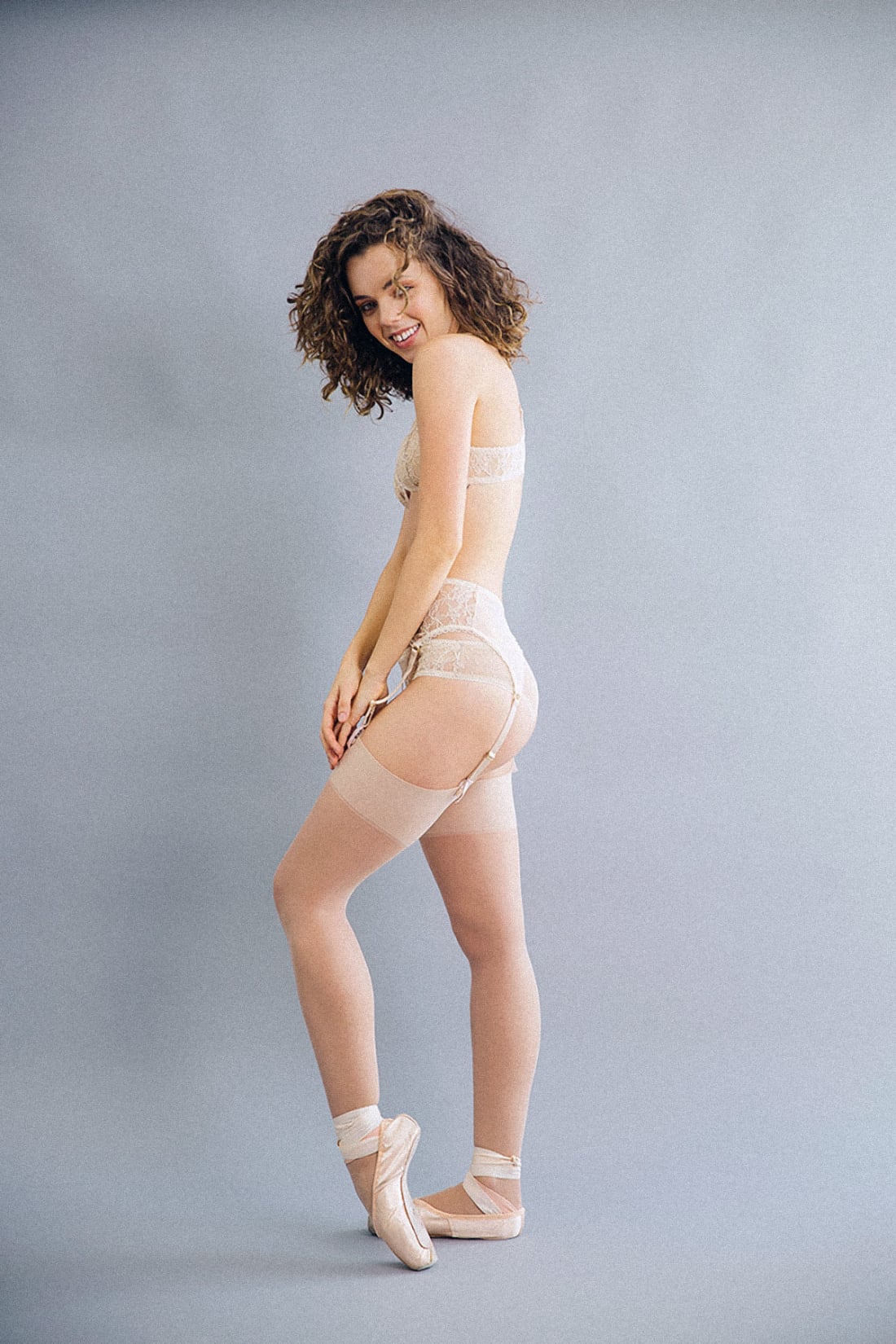 Ladies with petite busts need to see the beautiful handmade lingerie from Elma Shop. Started by a founder who struggled to find perfectly-sized bras, Elma Shop offers completely custom lingerie, made to order, and amazing off-the-rack selection.
Elma Shop is hands-down one of the best online options for petite ladies.
Adore Me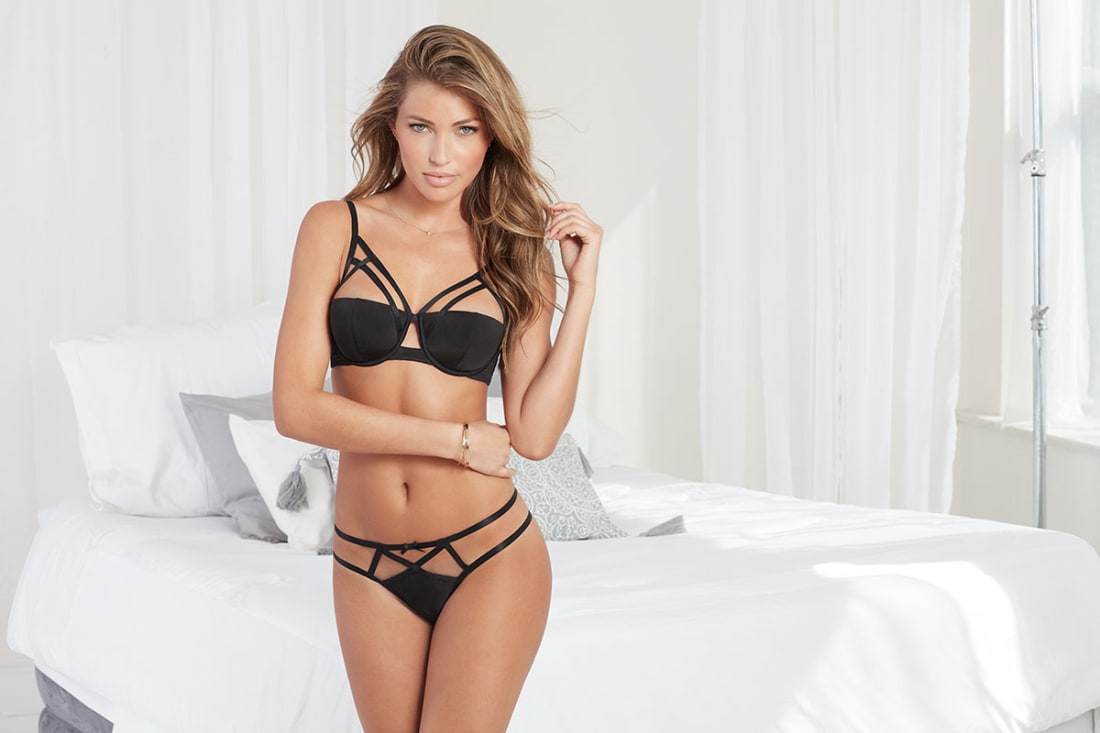 If you're looking for lingerie that is strictly for the bedroom, Adore Me is a great place to start.
Adore Me isn't the typical lingerie boutique, and offers their lingerie through a subscription service. While this may not be for everyone, it is a really fun way to expand your collection, and an awesome surprise to get in the mail every month.
Peach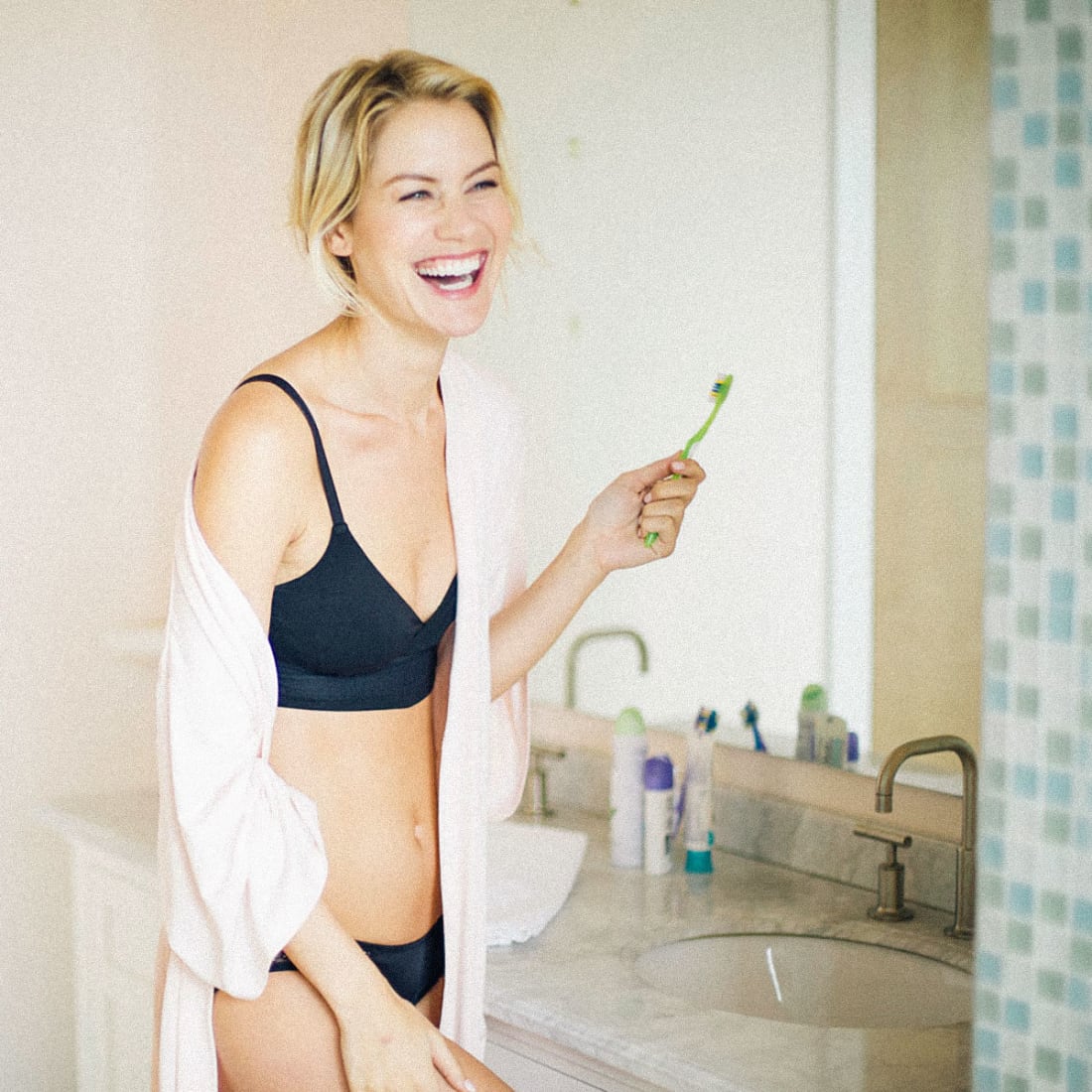 The founders of Peach have a similar mission to many of the companies on this list: to help women easily find a bra that fits. To make this happen, they scanned thousands of women's bodies and created an algorithm for matching you to the best fitting bra. These beautiful, scientifically backed bras promise the perfect fit and support, and a wide range of products are available up to XXL or 46E
If you're really worn out by the stress of lingerie shopping, you can even work with a stylist who will help you find all the essentials you need.
Buttercups Intimates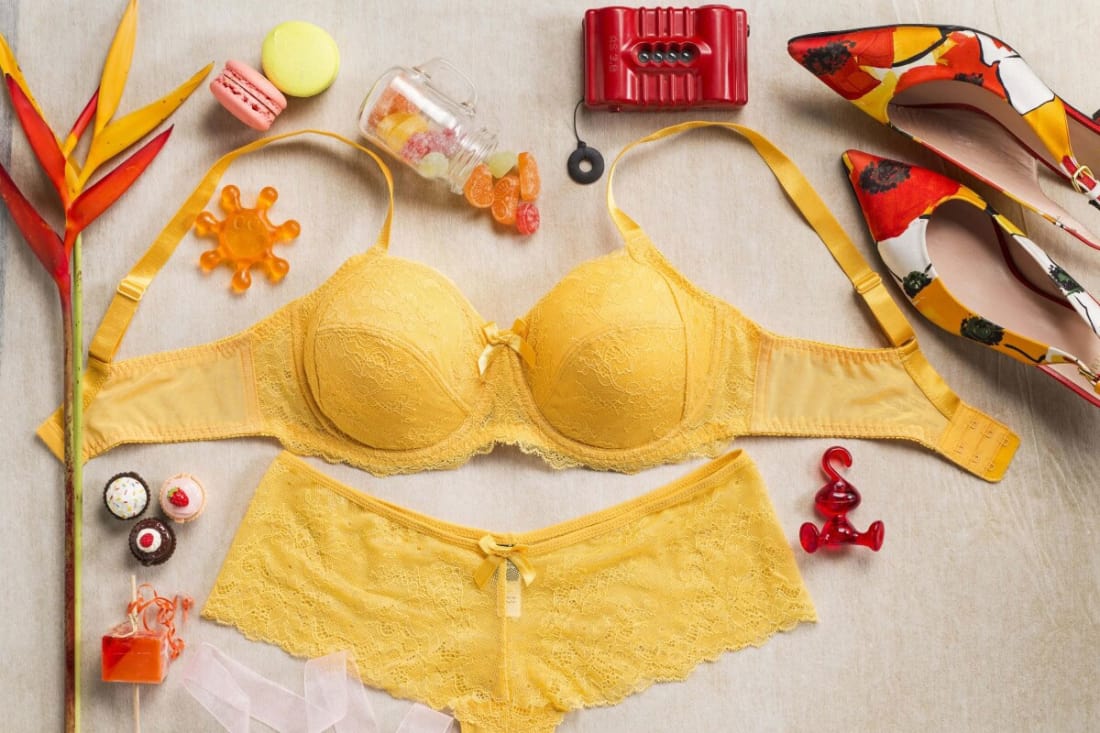 Buttercups Intimates is an online boutique based in India that has become famous around the world. They carry a limited selection, but their quality has made them a worldwide brand. With a special teen line, this is a great option for young shoppers.
Buttercups has a unique sizing system that differs from other companies, so be sure to have your measuring tape handy!
Hips and Curves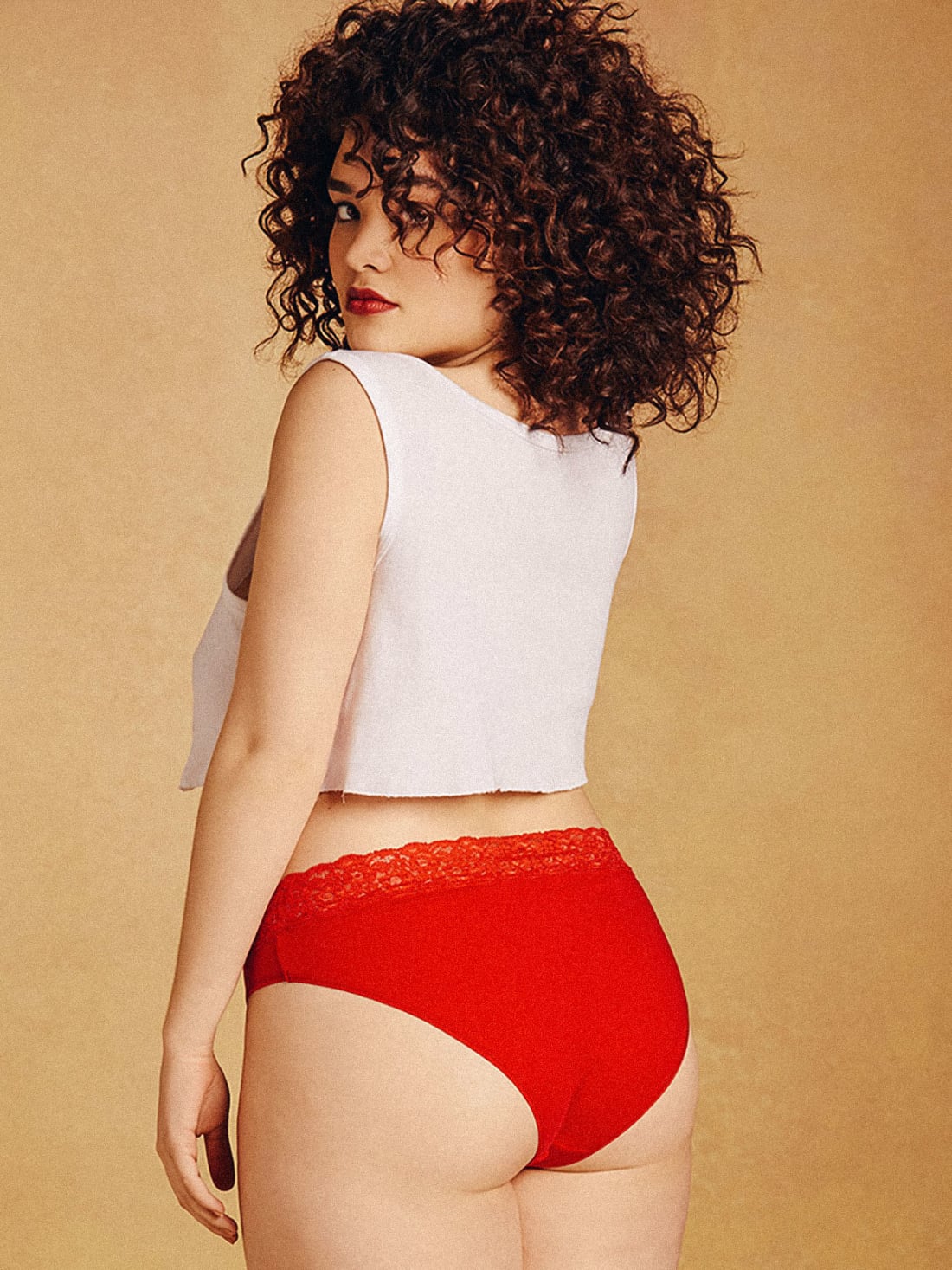 Hips and Curves is the ultimate online lingerie boutique for plus sized gals. The selection is amazing and sexy, but catered to women who wear a D to an H cup.
The quality of these bras is amazing, and the store also has great prices and sales. If you're shopping for plus sized lingerie, you have to try Hips and Curves.
Tips for Online Lingerie Shopping
Buying a bra online can be a daunting task, so there are a few tips to keep in mind when buying to get the perfect quality and fit
Be sure to have a measuring tape on hand. Take a measurement just below your bust, and at the largest point on your bust before beginning. Keep your measuring tape on hand when shopping - some pieces will ask for more specific measurements, and having an accurate number to go by will ensure you always buy the right size

Check out reviews online. If you do a quick search for any of the boutiques you're considering, you'll see many reviews from people with helpful tips about sizing and sales

Check out the return and return shipping policy on any website you're trying. For your first few online lingerie purchases, you'll want to have the assurance of a return
Be prepared to spend a bit more for quality. We are all tempted by sales and by cheap buys, but lingerie is not something you should skip on (particularly if you're looking for good support)
Soak Lingerie Wash
Consider buying a specific lingerie detergent like Soak Lingerie Wash to wash your new purchases. Hand washing and air drying can ensure your new buys last for years!

Lingerie shopping can be an extremely frustrating experience for any woman. There are many stores that encourage us to buy off the rack, while offering very limited choice and selection. As a result, many women feel frustrated by their own bodies. But, as this long list shows, there are women all over the world who have faced the same situation, and found the shop that caters to their body.
No matter your size or shape, there are great options to make you look and feel great. Get started with this list of the best online lingerie boutiques and you'll be sure to find the sexy styles you've been looking for.