BDSM: Playing Fair
Play fair in your relationships or not at all.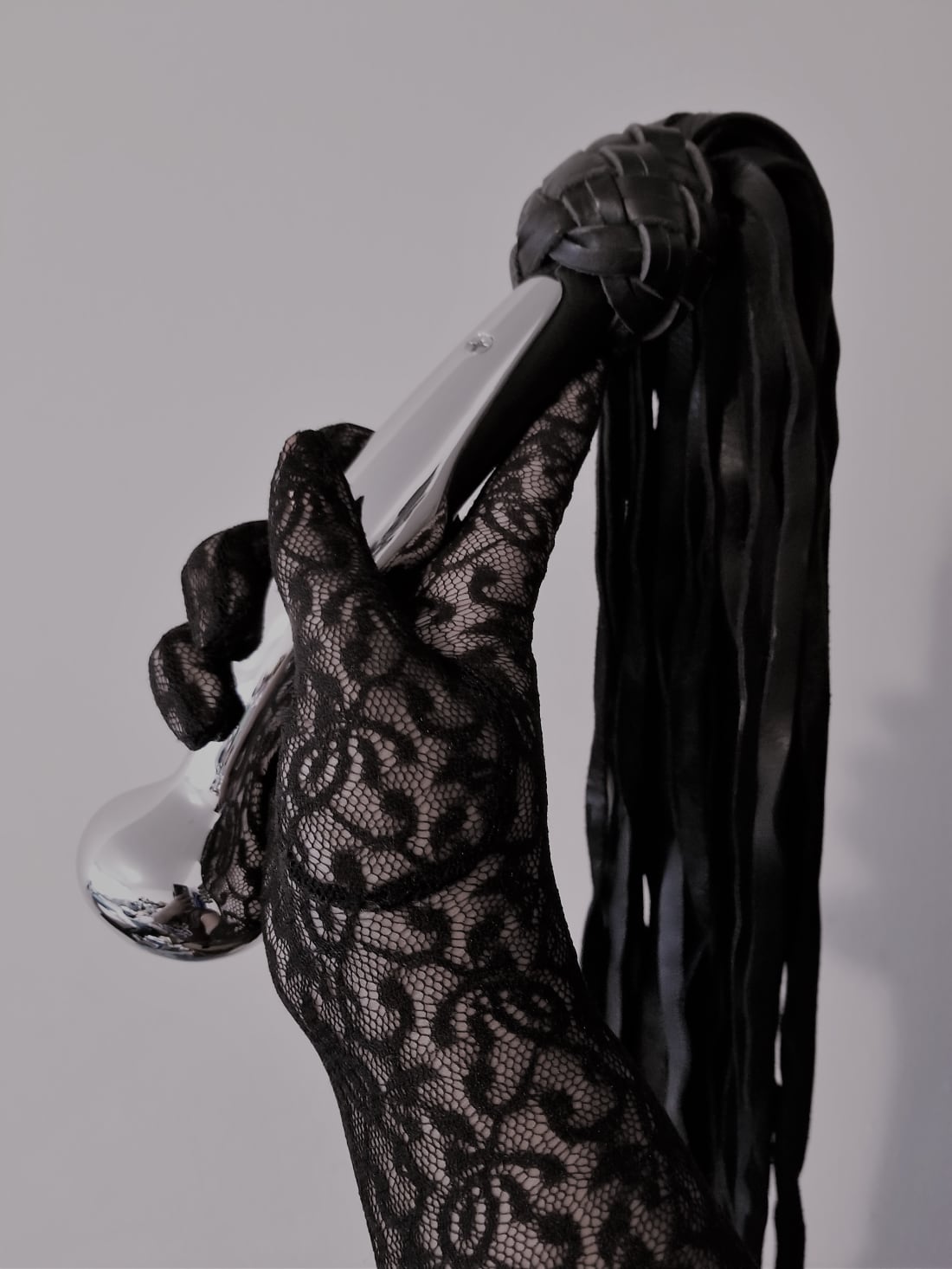 In the BDSM Community, we use terms like "play", "game", "toys", and "scene". Maybe we use them for lack of better words to describe what we do. Maybe it's to make newbies (new people) more comfortable/less terrified at social gatherings.
Whatever the reason, I hate those terms. They imply that what we do is some artificial experience that can be boxed up and put on a shelf when we don't feel like being bothered. While I am sure that newbies and casual dabblers do exactly that, those of us with "the gene," cannot lay it down so easily.
If you are born with "the gene," you can purge your stash of books and videos, stop going to the parties, ignore emails, cut off all your new "friends," and even tattoo the word VANILLA across your backside--but that need for control (or surrender), that urge for power (or to give it to someone else), that rush you get when you hear certain words spoken aloud, will never go away.
BDSM is not that kind of game. The DS portion of the acronym — Dominance and submission, where I thrive — is definitely not a game. Scenes can be lighthearted and whimsical or intense enough to make a grown man cry like a baby, but we are still dealing with real people with real feelings that come from real life experiences that created a real headspace. For me, D/s was a lifestyle of exchanging power, and there is a responsibility that goes with that. On both sides of the lap.
"The submissive has all the power."
I've heard that for 20+ years, from submissives/bottoms, and it's a load of bullchips. Please don't believe that the submissive/bottom is the one who calls all the shots in a D/s relationship. When one person has all the power in a relationship, that's abuse. Even if the abuser is "submissive."
Yes, I said it. Dominants get manipulated all the time in the Community, usually by so-called submissives/bottoms who are only interested in getting satisfied. To those men and women, Dominants are a sex-toy that they don't have to put batteries into. I have witnessed it at parties. I have experienced being a mechanical lap and an arm to individuals I considered friends in the Community. It doesn't feel good to be treated like a mindless prop.
The truth that no one wants to admit is that D/s is a team effort. The Dominant and submissive control different parts of a given scenario, like dancing. The Dominant leads the scene; the submissive controls how intense the scene gets personally. People try to complicate this principle with a lot of Master/slave propaganda, but that kind of relationship is a whole 'nother level of the Community. Let's put that aside for now.
I emphasize playing fair because I have had long-term D/s relationships with men and women who did not, and that ultimately affected my desire to continue in the Community. The point of this piece is to clarify what "playing fair" means so that what kept happening to me doesn't keep happening to other people.
Be honest with yourself, and then be honest with your partner! If you don't want a relationship with another person where D/s plays a significant part, then don't pledge yourself to someone who just lit your fire at a play party.
If all that you want is a vanilla relationship with a ribbon of kink, then you need to be upfront about that. Don't waste a lifestyler's time with your wishy-washiness. I was told by a lady sub, "I don't like being told what to do. And I'm really into male Dominants."
This was a woman I'd known and played with for a year before moving in with her. We were another year into our relationship when she said that! After I picked my jaw up off my chest, my immediate thought was, "Then what in the Hell am I doing here?"
That is not playing fair. That's straight-up LYING, and for what? We'll never know.
If you agree to be someone's submissive, then SUBMIT. Understand that the word is not a blight on your personality; it does not take away from who you are. You submit every day on your job, if you don't want to get fired.
Nothing is more irritating to a Dominant than a submissive partner who constantly tells them what s/he is not going to do. I didn't have a Fifty Shades-level contract (well, there was that one time!), but I made the negotiation process very simple.
I put my limits and expectations on two pages: this is who I am, this is what I do, this is what will never happen, and this is what I expect from you. The response would always be, "I'm totally fine with that!" "I'd love to do that!" "Yeah, that's what I'm looking for!"
But when I started actually doing the things that I said that I would do, I would always get, "Well, I'm not okay with that!" That's not playing fair. That's a bait-and-switch, and it should not be tolerated by a Dominant.
Negotiations are not a list of ideas for a submissive to get attention. This is why I stopped taking on male submissives; they never understood the concept of a Dominant having limits. If I'm telling you on paper what I absolutely don't want to do with you, don't consider that a way to get "punished."
My relationship with my first male sub nosedived because I told him not to kiss me a certain way, and he kept doing it because I "didn't say why." When I responded to his disrespect by shoving him into a wall, he had the nerve to feel betrayed. Really, fool? That's not playing fair; that's passive-aggressive manipulation.
COMMUNICATE, even when you do not want to. This is Relationship 101. What partnership survives when no one is talking to each other about their issues? I will never understand why my submissives thought that they could iron out our issues by themselves, without ever telling me that there was a problem. And it's not like I was inaccessible or not interested in their feelings.
It was in my two pages: I need to know what's going on with you, especially if we're having a problem. Whenever I wanted to discuss the elephant in the room, my female sub would always say, "I don't see the need to talk about it." That went on for months. No talking. For months.
And then, I got a note under my door saying, "It's time for you to find someplace else to live". That is so-o-o-o not playing fair. That is a deal-breaker, and it was for me. I declared myself done at that point.
Please don't misunderstand me; all of my experiences in the Community were not negative. I have made some wonderful friends and have had some electrifying moments with them that still make me smirk on Sundays.
There's a club of people that will always feel like family to me, even though I haven't seen them in a while. Those positive experiences came from choosing sane people for partners and staying in communication with them.
At my age, I'm allergic to baloney. I just don't have the patience for other people's baggage anymore. That's me being honest with me. But if someone reading this finds it helpful in their BDSM journey, then it was worth a night's sleep to put it out there.
Be well.