Filthy is powered by Vocal creators. You support
Lena Bailey
by reading, sharing and tipping stories...
more
Filthy is powered by Vocal.
Vocal is a platform that provides storytelling tools and engaged communities for writers, musicians, filmmakers, podcasters, and other creators to get discovered and fund their creativity.
How does Vocal work?
Creators share their stories on Vocal's communities. In return, creators earn money when they are tipped and when their stories are read.
How do I join Vocal?
Vocal welcomes creators of all shapes and sizes. Join for free and start creating.
To learn more about Vocal, visit our resources.
Show less
BDSM Masters/Mistress
Everything You Need to Know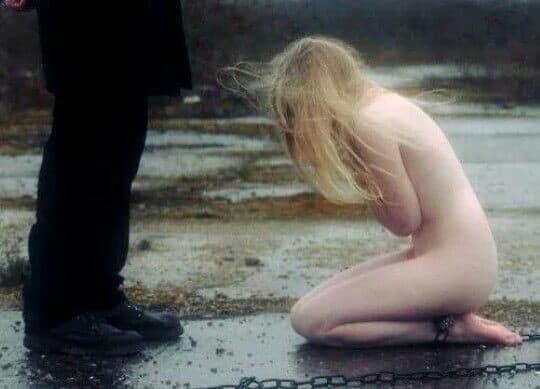 A master and mistress are kinds of doms in the BDSM lifestyle, I may say master more in this post but I will mean master or mistress. Mistress and masters are the same thing but a master is the male term and mistress is female. A lot of people do this lifestyle very differently, but I will tell you the basics and what the majority of the community can agree on. They usually are with a submissive who identifies as a slave. I wrote a whole story on here about slaves. Slaves are sometimes seen as objects and belongings. Most of the time they're seen as property to their masters, wearing a collar. Masters sometimes even name their slaves.
Masters are those who command respect not by words but how they carry themselves. Once they prove themselves then people will start to listen to them. They're into total power exchange with their slave. Their slave is in a 24/7 total power exchange relationship with them. Total power exchange is the most intense type of power exchange because the slave spends the majority of their time if not all of their time serving the master. More than likely the slave and master have jobs and lives where they can accommodate this part of their life. When they work they can shoot a quick text to their partner. Obviously some commands will be hard to do at work. 
In a relationship between a master or mistress and their slave, it's not about commands. The commands are a part of the relationship but it is more about the actual give and take in the relationship. The slave isn't in the relationship because she wants someone to be in charge of his or her every move but because the slave wants to be free. It is very freeing to not have to worry about the things you handed over to your master. The slave is not being forced to be in this relationship, in fact they are free to leave anytime. 
Masters aren't abusive when they control their slave. They get permission to control and they find out limits to what they can and can't control. I know of a master who won't step in when it comes to family, friends, and job unless they are being taken advantage of. I think that's fair but to some it seems weird. Slaves may have a list of things in their life they don't want their masters to touch. Masters also have lists of what they won't touch. 
Masters aren't some ego filled people who thrive on having control over another person. They thrive on the willing submission of their slave. They don't take what is off limits. They are attracted to this lifestyle or dynamic because they have an ego or an agenda but because they have a desire to take care of their slave and guide their slave. To make sure their slave is ok they need to take care of whatever comes up. Why would a slave submit to a master who doesn't take care of them? Masters have a desire for control but not for their own ego or a power trip, it's just a part of them. If you want to just feed your ego or are in need for this power trip then please don't do this. There's other ways to get a power trip or feed an ego. In all honesty, the masters just looking to feed an ego or a power trip may turn abusive quickly.
I know I talked a lot about the dynamic of master and slave instead of just a master but it's very hard to describe the mind of a master or mistress without describing the dynamic.