BDSM: Fifty Shades of Real
'Curious?' Lend me your ears.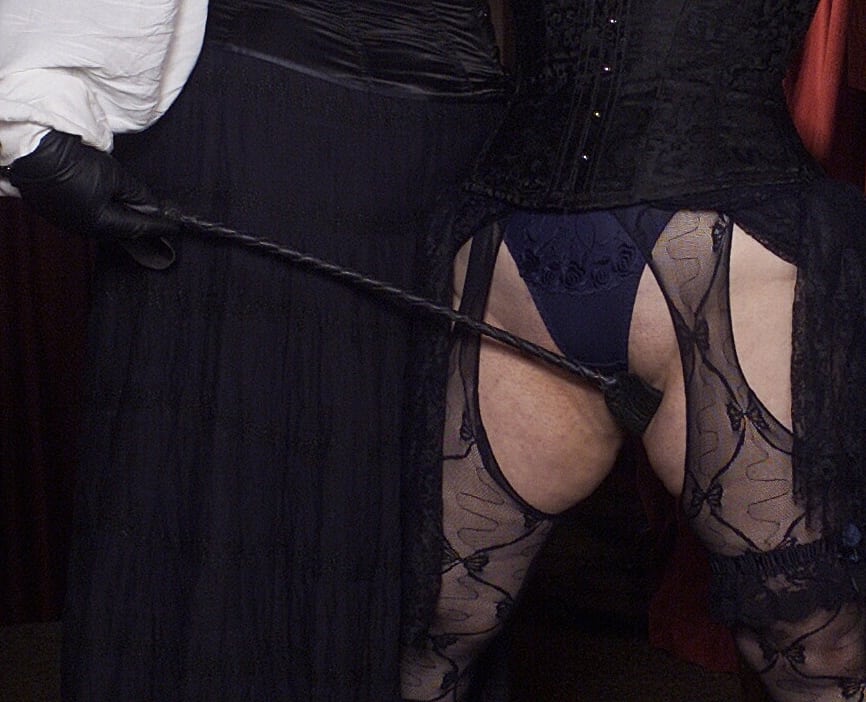 I am a 20+ year veteran of the BDSM community, what I referred to then as "The Scene." I actually prefer to call it "The Community", because that's what it was to me. I wouldn't know what they call it now.
I was an active member of the Community until my health deteriorated. Until that point, I worked and played with real live people, in-person, across the country. I have only maintained a couple of connections. The detailed version of my resume is irrelevant till I make it so.
I wish that I'd been able to do this when the whole Fifty Shades phenomenon began. Never bought the book; cringed through the movie. I didn't take it seriously. A lot of long-time members of the Community didn't. And still don't.
Books like that are a dime a dozen, and I have yet to read one that defies the formula; total vanilla novice ingenue falls in love with ridiculously wealthy "master" who opens up a whole new world for her. Deviance ensues, girl can't handle it, girl tries to change the master into something he's not, and somebody ends up giving in to true love.
Let me save you some time, drama, and money.
You will not find Christian Grey at a play party, unless he was secretly hired by someone as eye-candy. If you ever meet Christian Grey, I guarantee you that he doesn't know his butt from a hole in the wall. He just read a bunch of the same books that you did, and he wants to find himself a girl whom he thinks is going to be his subservient love slave.
Here is what you will find at your standard play party, not to be confused with a fetish party or fetish masquerade ball. A play party is where the participants are actually doing something, as opposed to just looking fierce, being seen, or otherwise putting on a show.
You will find men with pot bellies, receding hairlines, very few social skills, and some with 'hygiene challenges'. Some of them show you their crazy right away; most do not.
You will find women over the age of 30, 40—even 50! They're not all size 4, bleached blonde, and corseted in leather. Real women are not air-brushed or Photoshopped. The majority of us come in all shapes, colors, and sizes. And none of us are scatterbrained schoolgirls.
The best play parties I've ever attended were run by women, because women in the Community value the rules, think with their brains, and don't play games. Stupidity is hazardous to our health.
Most of the men who make up the Community (Dom, Top, Master, switch, bottom, submissive, or slave) are really just a-holes trolling for pretty young things and foolishly buying into their mental version of Fifty Shades or The Story of O.
And as much as it pains me to say it, most women (Domina, Top, Mistress, switch, bottom, submissive, or slave) are just sugar babies looking for a relationship that has little or nothing to do with the BDSM lifestyle.
I could break it down further, but I'll save that for next time.
I have seen roomfuls of vanilla boys and girls. I have scared roomfuls of vanilla boys and girls, because I don't entertain fantasy. And I have very little patience for those who do.
As titillating as it may be, Fifty Shades (and all the books and movies that came before it) is not real. It is certainly not what you should expect when you answer an ad or go to a play party.
The real Community is a mutually-negotiated, no-nonsense ride through your most intense emotions. Vanilla people—especially women—are never ready to take that wild a ride when confronted by active members of the Community.
What usually happens is that the vanilla player realizes that what they said that they wanted is WAY different than what they actually wanted. Scenarios go wrong. Vanilla freaks out. A veteran of the Community is left shaking their head for the bazillionth time, regretting the whole exchange.
Been there, done that.
Do us all a favor, vanilla ladies and gentlemen. Carefully consider your level of curiosity before you try to become an active player. It's all right if you're not ready. No one will hold it against you; not even me. Keep reading your books. I recommend the Marketplace series, by Laura Antoniou (Chris Parker would annihilate Christian Grey). Keep watching your movies. Fantasize and masturbate accordingly.
If, however, you have researched the Scene beyond the fiction and film, talked to some sane, intelligent players, compared notes, learned the rules of play, and you still feel ready to jump right in, PLEASE be honest with yourself about your limits and desires (casual play, lifestyle relationship, sex/no sex, etc.). Find a trustworthy partner. Communicate openly and often.
Play fair, or don't play at all.