Filthy is powered by Vocal creators. You support
Ossiana Tepfenhart
by reading, sharing and tipping stories...
more
Filthy is powered by Vocal.
Vocal is a platform that provides storytelling tools and engaged communities for writers, musicians, filmmakers, podcasters, and other creators to get discovered and fund their creativity.
How does Vocal work?
Creators share their stories on Vocal's communities. In return, creators earn money when they are tipped and when their stories are read.
How do I join Vocal?
Vocal welcomes creators of all shapes and sizes. Join for free and start creating.
To learn more about Vocal, visit our resources.
Show less
Anime Porn Parodies That Actually Exist
We're not sure whether these anime porn parodies are supposed to be hot or laughable...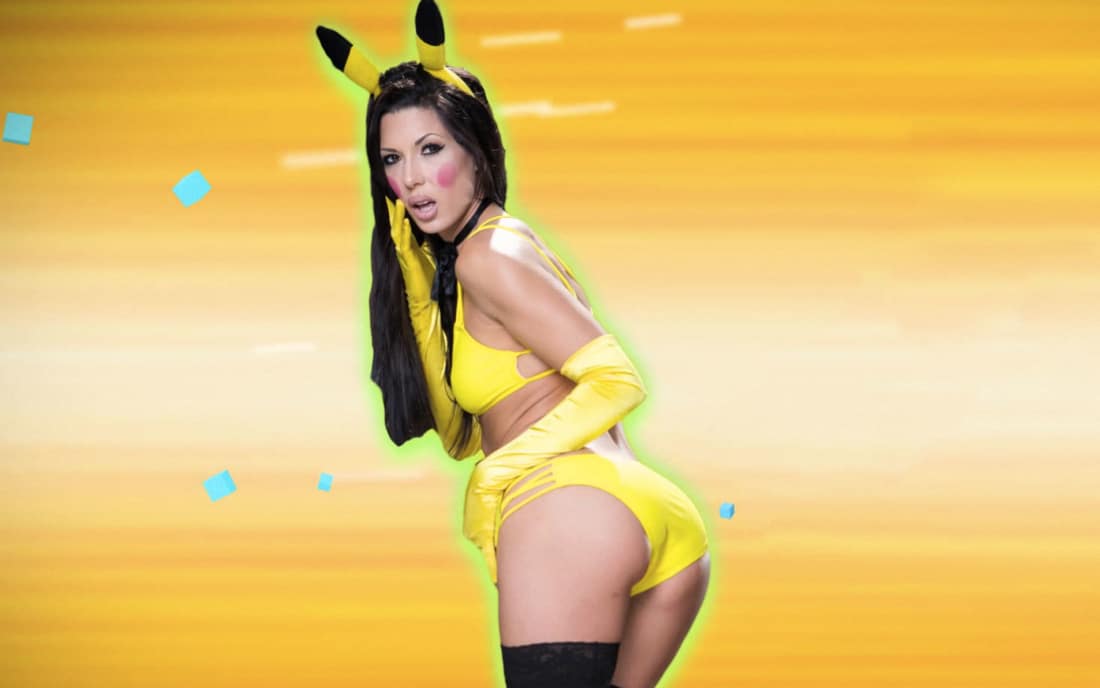 Anime culture is naturally pervy—and for the most part, it's not a culture that tries to hide that fact, either. It's a genre that's known for magical girls in skimpy outfits, as well as more fanservice than anything you could possibly find in Western culture. 
This is a category of entertainment that regularly brings up fetishes as part of plots, or even creates new ones. Anime is where most people get a crush on their first catgirl or bishie, or realize they have a thing for schoolgirl outfits.
Considering that so many people tend to fangirl or fanboy over anime characters, it's not surprising that anime porn exists. It's also not surprising that porn parodies exist featuring sexy anime characters, either. 
Usually, there's a certain line that needs to be drawn when it comes to parodies. That line tends to disappear. That's why some anime porn parodies really shouldn't exist but still somehow do...such as the ones below.

(Note: For the sake of this story, we are not going to be featuring Western cartoon porn. That's for another time!)
'Sex Note'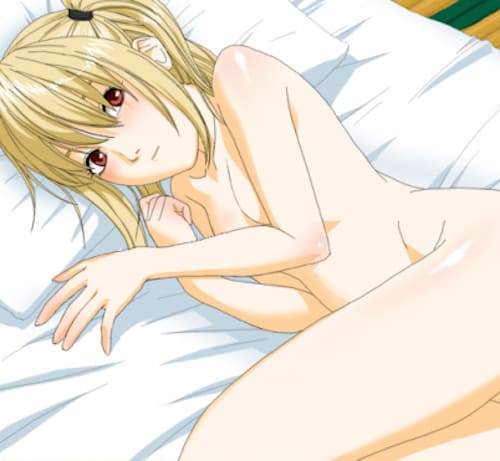 Death Note is one of the most popular anime series of all time, and follows the adventures of a bunch of schoolkids that find a book which kills people once they write the person's name in it. (Yes, I know I'm leaving out a bunch of stuff, bear with me.)
With a series as popular as Death Note, you kind of had to expect that there would be a number of anime porn parodies based on it. Sex Note is one such parody—and yes, it involves similar premises to the original series. 
The big difference is that with Sex Note, whoever has their name written in the book becomes a sex slave. So, they don't die; they just get really horny. 
'Asuna Services Enemy Guild With Her Body'
Another one of the more well-known anime porn parodies out there is Asuna Services Enemy Guild With Her Body. Asuna is played in live action by the beautiful Lana Rain and is based on Sword Art.
Lana Rain is playing Asuna, and honestly, her costume work is on point. The thing is, there aren't any actual guild members in this, so male cosplay didn't really fly. You do get to enjoy Asuna playing with dildos, though.
Overall, you'll get off and get a couple of chuckles out of it, too. Lana Rain is one of the sexiest porn stars in cosplay, or out of it. 
'Pornstar Go!'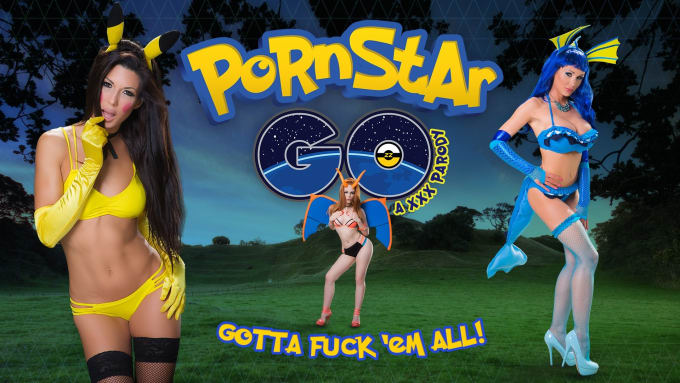 Okay, time for the mandatory entry involving Poke-porn. Considering Pokemon's popularity, it's really not that shocking that the franchise ended up with thousands of anime porn parodies involving the characters. Really, it doesn't take much searching to find Ash, Misty, and Brock getting it on. 
Pornstar Go! is a live-action anime porn parody that features a bunch of poke-girls who are totally obsessed about their trainer's huge schlong. We're guessing the trainer is going to catch 'em all in this parody. 
'Strokemon XXX'
If you're looking for an abysmally bad example of anime porn parodies, take a look at Strokemon XXX. Pikachu is a girl—and she really doesn't look very happy about her baldness or her makeup. Like, she looks downright pissed the entire movie.
We can't blame her. Poor thing. 
'Sailor Poon: A XXX Interactive Parody'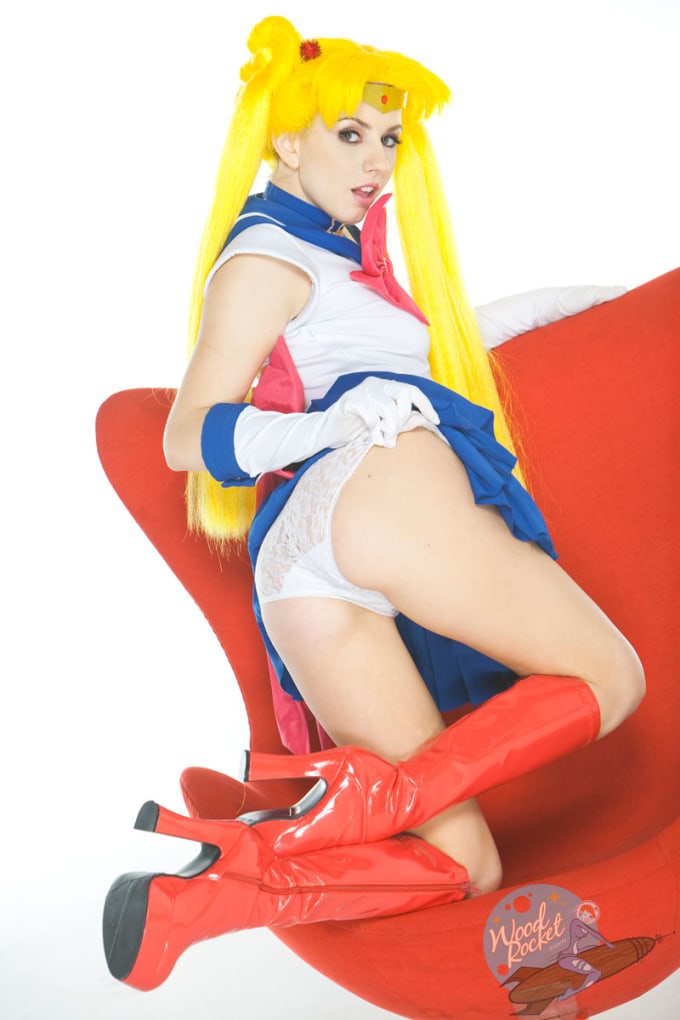 Sailor Moon was most Millennials' first glimpse into the world of anime, not to mention fanservice. It's obvious that this show would have tons of anime porn parodies, if only because of its fame and the fact that Sailors Uranus and Neptune had a sexual relationship. 
Sailor Poon: A XXX Interactive Parody is one of the best parodies of this series. In it, you have stars like Asa Akira and Lexi Belle. For reference, a lot of the girls in here have been featured in our lists of the hottest Japanese porn stars and others, too. So, the girls in it are definitely hot as can be. 
You also get to pick who fights, who fucks, and uh, yeah, that's basically it. Either way, it's a pretty good parody.
'BL Cosplay 2 Attack on BoysLove'
Attack on Titan has a lot of sexy characters in it, especially when it comes to the male stars of the show. BL Cosplay 2 Attack on BoysLove is one of the more interesting gay anime porn parodies to have hit store shelves, and it involves a lot of sexy characters getting it on.
Clips of Captain Levi and Armin making out in a bathtub? Oh my, yes! Sure, it has nothing to do with the plot of killing titans, but hey, it's plenty of eye candy for viewers. 
'Kira Suta'
Lucky Star fans need not feel left out from the fun that comes with anime porn parodies. Kira Suta, which was developed by the same folks who made the K-Oh! parody above, is the X-rated parody version of Lucky Star. 
Truthfully, it's hard to tell that this has anything to do with Lucky Star. All we know is that we'd have to take a ton of crystal meth to be anywhere near as hyper as the stars are in the (very poorly choreographed) intro.
This is one of those parodies where you're probably not going to be able to stay aroused, simply because you'll be laughing too hard to do much of anything with your hands.  
'Cosplay Shoujo Magical Magic'
Even slightly obscure anime series can be the subject of decent anime porn parodies—and that's exactly what happened with Cosplay Shoujo Magical Magic. This parodies Puella Magi Madoka Magica, and has all the magical girls in the series getting it on at least once.
Critics say that it's actually surprisingly close to the source material, even though the male character jizzes on one of the girls to heal her source gem. How jizz got translated into "grief tears," though, is beyond us. 
'She Wants My Dragon Balls!'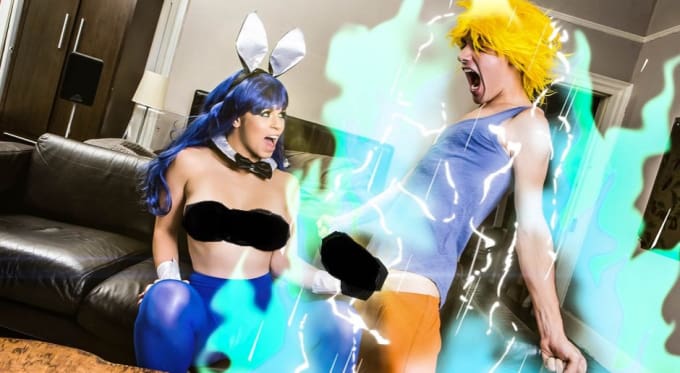 Dragon Ball remains one of the most popular anime series of all time, and it sprouted a number of anime series as a result. The Dragon Ball franchise got so large, it's now a mainstream pop culture reference and even had its own Western porn parody. 
Though we're sure other anime porn parodies exist of the series, Brazzer's take on it was pretty epic. She Wants My Dragon Balls! has a Russian porn star playing Booba and a device that shows the porn star's balls having a power over 9000.
Yeah, we're pretty sure that Ultra Instinct in this flick will be a bit different than what to expect from Dragon Ball Super. 
'Panty and Stocking with Garterbelt'
Okay, admittedly, this isn't really porn, per se. It's a real anime series that parodies anime porn parodies, all while involving a magical girl duo that's assisted by a priest and a weird dog-demon thing. 

Panty and Stocking regularly end up in sexual situations and have their hentai-ish moments. Panty's goal is to have sex with 1,000 men while she's on Earth. As you can imagine, it's an anime series that parodies itself as a porn parody throughout the series. 
Panty and Stocking with Garterbelt makes fun of the fan service from porn parodies, and occasionally show shadows of Panty riding men. It's porn-y enough for us to give it a thumbs up for this list.