Filthy is powered by Vocal.
Vocal is a platform that provides storytelling tools and engaged communities for writers, musicians, filmmakers, podcasters, and other creators to get discovered and fund their creativity.
How does Vocal work?
Creators share their stories on Vocal's communities. In return, creators earn money when they are tipped and when their stories are read.
How do I join Vocal?
Vocal welcomes creators of all shapes and sizes. Join for free and start creating.
To learn more about Vocal, visit our resources.
Show less
A Newbie's Guide to the London Fetish/BDSM/Kink Scene
Basics I Wish I Had Known Before Jumping In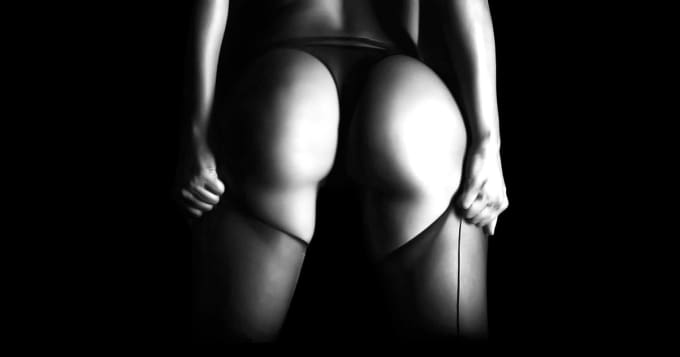 So you want to check out the London fetish scene? It's a fascinating and excitingly weird place. If you're feeling a little nervous, just remember that everybody was new once! People on the fetish scene remember how scary it can be at the beginning, so don't be afraid of being judged or making a fool of yourself. And my god, please don't take Fifty Shades as an accurate representation of BDSM/kink. 
I finally feel like I'm finding my feet on the scene, and these are the things I wish somebody had explained to me before I jumped in.
Fetlife: Kinky Social Media
The place you will find almost every event and person on the fetish scene (in London and the rest of the world) is the social media website Fetlife. All you need is a profile (although you don't have to put anything on it at the beginning), and you can start searching through all manner of debaucherous materials. Most people don't use their real name, so have fun coming up with something to call yourself. Once you're in, feel free to scroll through events, stalk people's kinky preferences and photos, and hunt through groups and types of kink. If you go to events and start meeting people, it's likely somebody will ask you if you are on Fetlife/Fet, so it's good to have a profile. 

London Fetish Calendar: What It Says on the Box
Sometimes the location settings on Fetlife can mess up the events listings so use this for comparison. Keep in mind that this calendar isn't as comprehensive as Fetlife, so it's best to check both!
Munches: Casual Meetups in Pubs/Coffee Shops/Bars
Munches are a good place to meet people from the fetish scene, ask questions, and make sure they aren't all total weirdos (I promise we're not... or at least not in a bad way). It's just a chat like any hobbyist meetup, and you don't need to wear fetish clothing. You'll find the listings for these on Fetlife and the London Fetish Calendar. They are mostly organised by location, hobbies (like the geek and games munches), kink (e.g. bondage), age, and sexual orientation. If you check out the Fetlife page for the munch, they usually have a note about who to talk to first/when to arrive if you're new. That's great if you're nervous, but it's not totally necessary; the whole point of a munch is to meet people, so everybody is open to chatting. 

Classes: Places to Learn Kinky Skills (Mainly Bondage) and Get to Know People
Depending on the kink you're looking to explore, there is a myriad of classes you can take that are listed on Fetlife. Bondage/Ropes classes are probably the most common. I can't possibly list all the classes (and I haven't tried close to all of them), but there is a dedicated ropes studio called Anatomie Studio in Peckham that is a good place to start and very welcoming to newbies. Thursdays are the beginner's ropes classes, and you can turn up without a partner and find one there. This is an excellent way to get to know people on the kink scene. There are also workshops and classes at some play parties which I'll get to.

Shops and Markets: Where to Get Your Kink Gear and Learn More
London Alternative Market (LAM): You'll hear this mainly referred to as LAM (pronounced lamb). It's a market that takes place monthly and has a wickedly large variety of toys, clothes, and equipment. It's a great place for asking questions because the sellers will know a lot about the weird and wonderful uses of their products. There will be gear you've never seen before with ambiguous and sometimes slightly terrifying purposes. It's a fun day out for learning and a social event as there's a play-after-party.

Honour: Honour is great for fetish clothing and sex/fetish toys. It lives online and in Waterloo. Go try some things on, even if leather and PVC aren't your things, it's great fun. Honour is a mainstay of the London scene, so go and visit at some point, even if you don't buy anything.

Soho: There are a bunch of fetish clothing and toy shops in Soho, mainly aimed at gay men but of course anybody can use them. Just take a wander down Old Compton Street and you'll find lots of bits of bobs.

Ann Summers and Harmony: They're more popular sex shops than proper kink shops but they do have the basics. They also tend to be a little overpriced.

Play Parties
Last but certainly not least, the play parties. "Play" is basically doing anything kinky. At a play party, you will likely find people mostly chatting, sometimes dancing (depending on the party), doing cool ropes/bondage stuff, doing some impact/pain play (you know, the stuff with paddles, floggers, whips etc.), fondling/fucking (although sex and full nudity aren't always permitted), and watching others (if voyeurism is your thing). This list isn't exhaustive: There are many kinks.
If you'd like to go to a play party, there are plenty of etiquette guides online, so have a google for something more in-depth. However, the general idea is that consent and communication are key; you should treat everybody with respect and don't interrupt people when they are playing.
This is a far from comprehensive list of the London's play parties. I've listed just a few of the main ones that you might want to know about or attend as a newbie:
Torture Garden: Probably the most famous play party in London. This means that it's full of people who are new to the kink scene and random clubbers looking for an interesting night out. Sometimes that means the people aren't as friendly or as good at following the rules. However, it's a place that a lot of people start their kink journey, so it's worth taking a gander. There is a very strict fetish dress code (PVC, leather and the like, have a google).

London Alternative Market (LAM) After Party: The after party at LAM is quite tame because the venue is not a dedicated dungeon. If you're worried a play party might be a bit too much for you, this is a good place to start. There are also workshops throughout the day at LAM to give you an idea of ways you can play. There's not much of a dress code, but if you want to dress up and don't have anything fetish, the market is the perfect opportunity to find something.

Club DVS: This is a great place for newbies as there is a dedicated welcome talk and workshops at the beginning of the party. As with most play parties, there are dungeon monitors and house doms/dommes that can teach you a few things and answer any questions. There's a fetish dress code, but if you don't have anything fetish you can just wear black and dress to impress.

Club Subversion: Good general fetish party. House monitors/mistresses/masters can show you around if you're new. Fetish dress code.

Club Antichrist: Fetish with gothic/alternative clubbing vibes. You can dress either fetish or alternative.

Also Club Sanctum, Toppers, and so many more!

Munches and classes are a great place to find people to go to play parties with, however, you can just show up on your own. There will always be somebody you can chat with if you put yourself out there, and sometimes throwing yourself into the deep end is the best way to make friends. Often, there are pre-party meetups that can be found on Fetlife. These are great if you'd like to dive straight into play parties but don't want to do it completely alone.
Anything else?
It's best to approach the events like an exploration rather than going with the expectation of finding somebody to play with. Keep in mind that fetish spans a very wide range of kinks; open communication before play or any sexual interaction is absolutely necessary. Don't be dishonest about any lack of experience, even if you're feeling self-conscious. It can lead to some awkward situations down the line as the fetish community is quite small and can be potentially dangerous in certain situations.
These are the essentials. That being said, the best way to find out about fetish and the scene is to go out and talk to people. So get on Fetlife, find an event, and have some fun. I'd love to hear how it goes in the comments. London veterans, let me know if I've forgotten anything!