Filthy is powered by Vocal.
Vocal is a platform that provides storytelling tools and engaged communities for writers, musicians, filmmakers, podcasters, and other creators to get discovered and fund their creativity.
How does Vocal work?
Creators share their stories on Vocal's communities. In return, creators earn money when they are tipped and when their stories are read.
How do I join Vocal?
Vocal welcomes creators of all shapes and sizes. Join for free and start creating.
To learn more about Vocal, visit our resources.
Show less
A Brief 'MILF'
Abby Rode's venture into porn was short but sweet!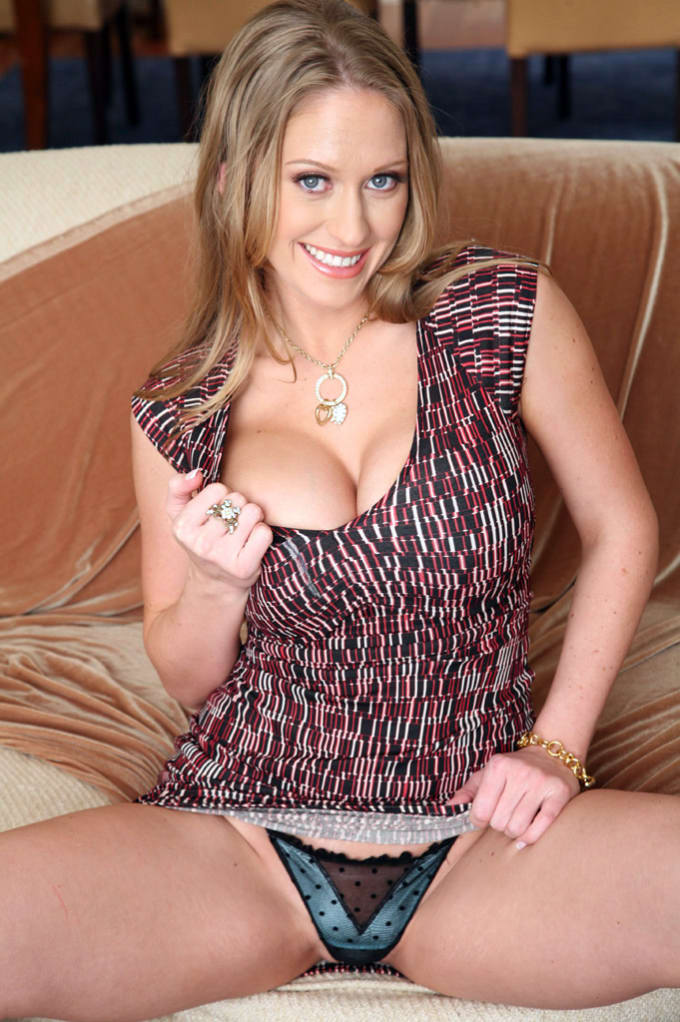 Porn is a lucrative industry where there's big money to be made if one is business savvy. What a lot of us don't realise is intelligent women are starring in front of the camera as a way to make "big bucks."
Gone are the days where we think the typical "crack whore" is using sex on film as a means to fuel her habit. What Chanel Preston proved in her recent interview on news show Russia Today is porn stars are experts in marketing. It's not surprising then that some women get into the business to pay off debts that would usually take years, or to fund an education that would require massive loans. Enter Abby Rode, a green-eyed, red-haired babe from San Diego, California, with a look that you'd think she'd want to be in the business for life.
"Please don't go!"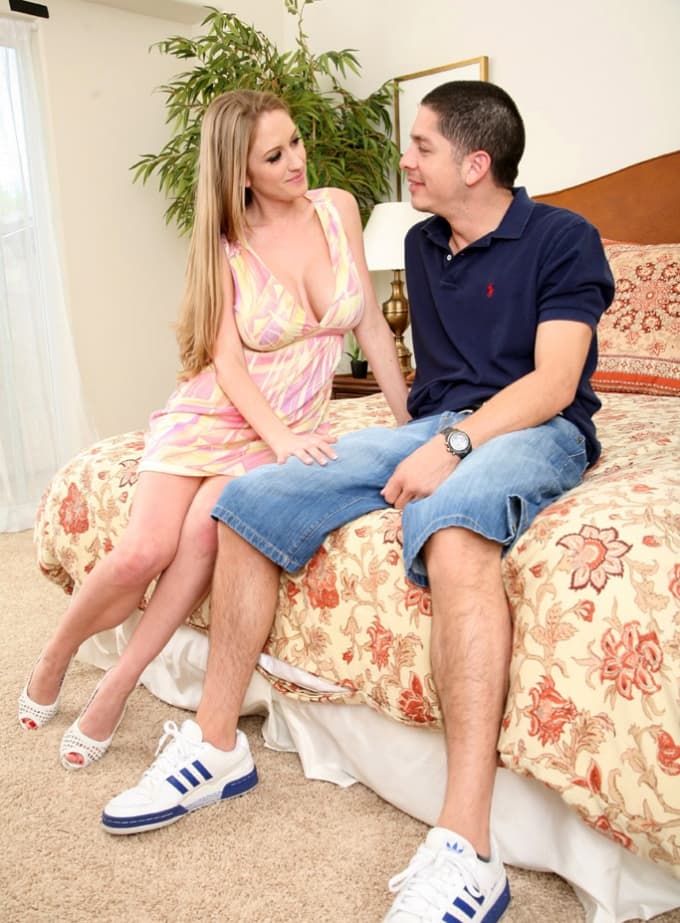 I was devastated to hear she had left the business around 2011, with just a mere four years spent. Still, she'd filmed plenty of material and she was an excellent performer while she was here. A single mother, Abby was a natural choice for most MILF series. One of my personal favourites was Mommy Got Boobs where she lets stepson Joey suck and worship her 36E breasts. Abby didn't stray much from one on one sex, and you wouldn't see her do anal or gang bangs. There's no interracial scenes with her either, but when she did one on one sex, it was brilliant. She knew her way round a cock and wasn't squeamish about getting her tongue round an actor's ball. Currently 39 years of age, she played a lot of older woman roles such as such as the "housewife" for Naughty America.
MILF Money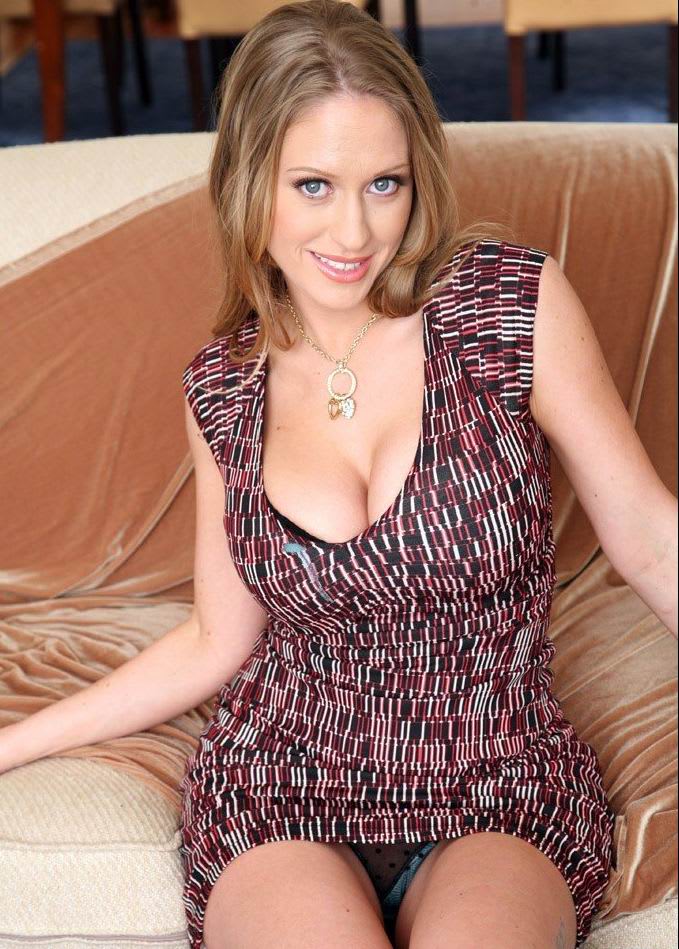 Abby delved into lesbian scenes with the likes of Dylan Ryder who helped her double team a guy for Brazzers. It was all good stuff and I suppose it's refreshing to see a starlet who won't take any old job that's thrown at her.  Yet, it appears it wasn't the long-term goal for Abby who has now retired from porn to pursue sports journalism.
It's a good move for her I think, as (without disrespecting her) athletes are probably more inclined to give Abby the time of day than they are Jim Lampley. At one point, it was rumoured Abby was romantically involved with professional boxer Vernon Forrest, but it was never confirmed. The two were merely pictured together on a number of occasions. That might suggest that Abby intends to write about professional boxing and mixed martial arts. With a clear interest in fight sports, it might actually make a good career path for her.
"Don't call it a comeback!"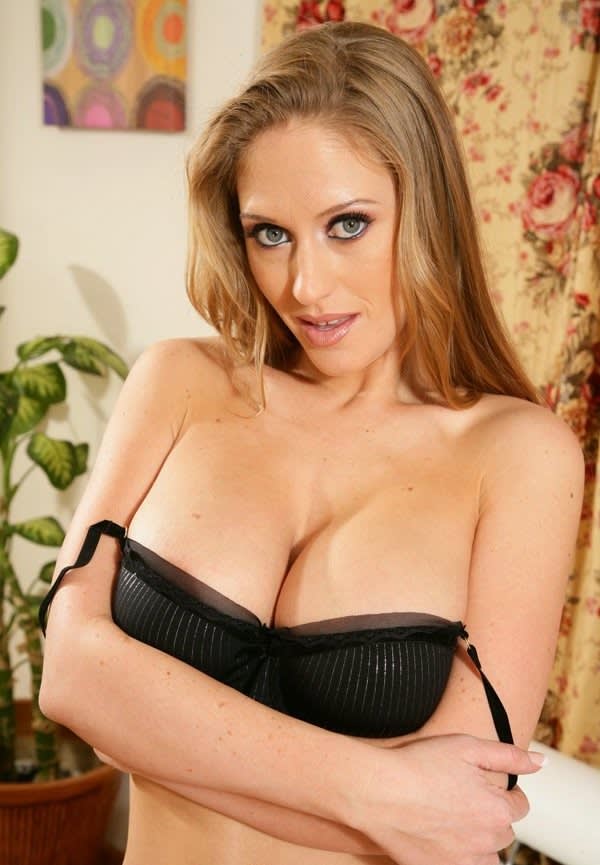 Abby did actually state she intends to return to pornography at some point, which is good news for fans (I know I'm pleased).
Whether or not she's serious, I'm not sure; she could just be feathering her nest in case sports journalism doesn't pan out like she hoped. Another favourite scene I like of hers is where she screws her young boss in the office. This boss seems to like the look of Abby's round backside in her tight work pants. It's not long before he bends her over his desk and fucks her half-clothed in the office, away from prying eyes. I originally watched the scene at Whorestepmom, and it's probably still available. It seems Abby has disappeared from social media as well. Her MySpace is no longer active, and there seems to be just a photography page for her on Facebook, but I can't confirm if it's her or not. Even if Abby doesn't return to porn we wish her all the best in her future endeavours.