Filthy is powered by Vocal creators. You support
James Fangs
by reading, sharing and tipping stories...
more
Filthy is powered by Vocal.
Vocal is a platform that provides storytelling tools and engaged communities for writers, musicians, filmmakers, podcasters, and other creators to get discovered and fund their creativity.
How does Vocal work?
Creators share their stories on Vocal's communities. In return, creators earn money when they are tipped and when their stories are read.
How do I join Vocal?
Vocal welcomes creators of all shapes and sizes. Join for free and start creating.
To learn more about Vocal, visit our resources.
Show less
A Beginner's Guide to Using a Cock Ring
Cock rings are many male's favorite sex toy. Here's the guide to using a cock ring for yourself.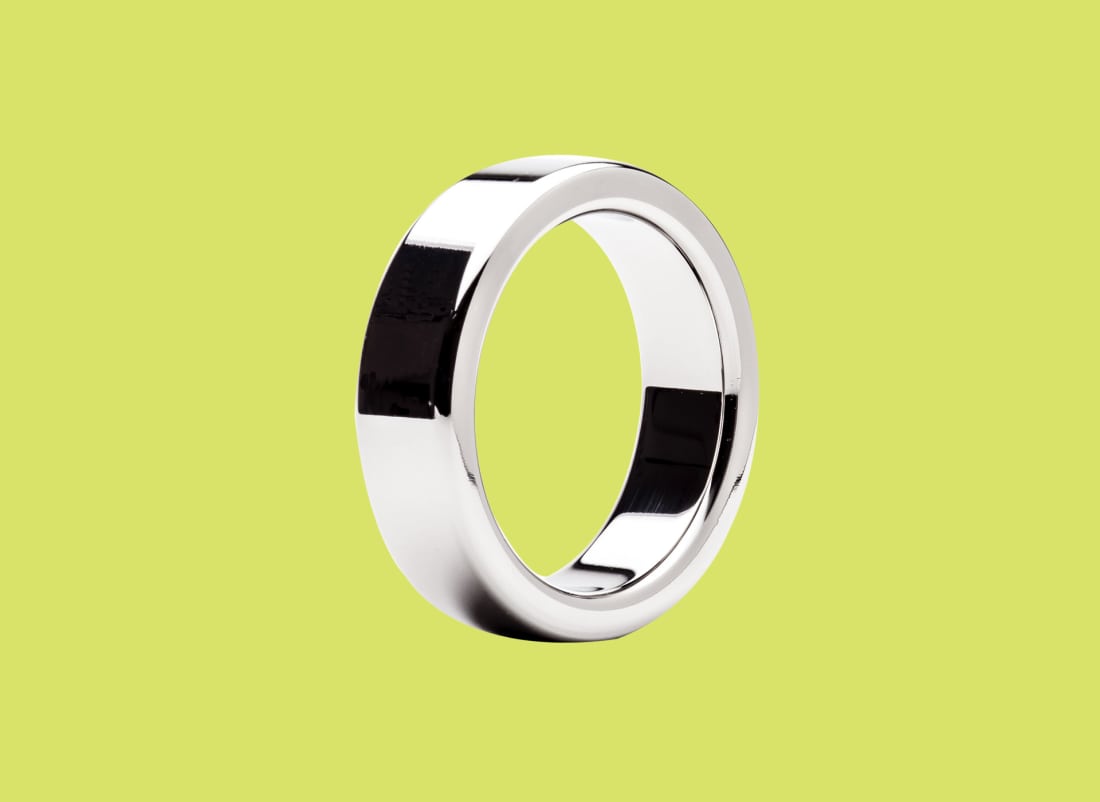 Looking for a better sex toy to enhance your sex experience? Cock rings are one of the best sex toys for guys today and they can all agree that they've never experienced better or hotter orgasms than with a cock ring. Don't be intimidated by the sound of it, cock rings are very simple to use; you just slip the ring around your flaccid or semi-erect penis. And once it's on, you'll immediately feel a difference while masterbating or having sex with your parter.
There are multiple reasons why many men are really into cock rings. The purpose of it is to restrict blood flow in the penis, meaning that the man will be much harder and even stay hard longer. This is why both women and men enjoy it when he's wearing a cock ring, because not only does sex last longer, but he'll have a more intense orgasm, as well. Speaking of orgasms, the ring is known to make the male take longer to orgasm, resulting in a better sensation when orgasming. So, if you're eager to get started on one of the best male sex toys on the market, but don't know exactly how to get started, here's the guide to using a cock ring.
How should you wear a cock ring?
Cock rings are fairly easy to put on. It should only be put on when the penis is either flaccid or semi-erect. You shouldn't put the ring on an already erect penis, because the whole point for the ring is to tighten around the penis. If the penis is already erect, it'll also be pretty difficult to put the ring on, depending on the type of cock ring.
However, a cock ring usually sits on the base of the penis around the shaft. Many men also choose to wear the ring on the head of the penis or the middle depending on what they enjoy the most. There are also rings that go around the penis and the balls and also feature an anal plug.
Does size matter?
Depending on the type of ring, size can sometimes matter when using a cock ring. There are rings that are made out of stretchy material that's really easy to put on most penises. You also don't really need the precise size of your penis for these cock rings, since they can already capture your size once put on.
But there are rings that don't stretch, and it's important to get your accurate penis size for these. If you're thinking of buying a cock ring that doesn't stretch at all, make sure you measure the girth size of your penis. This way you'll be able to find a cock ring that's perfect for you. Some adult stores will even allow you to try on their cock rings to determine the size.
There are plain and vibrating cock rings.
Yes, there are vibrating cock rings, and these are what many men tend to buy the most for multiple reasons. You can either purchase a plain and simple cock ring, or there are rings that feature a vibrator that benefits both the man's and woman's pleasure.
For the vibrating rings, they feature "bullets." Some bullets are in the shape of nubs, or vertical attachments, that gives more pleasure to the clitoris during penetration. And the vibration leaves the man staying hard longer and result to a more intense orgasm.
You should try out silicone rings.
When using a cock ring, silicone rings are known to last longer than the majority. You can sterilize them after every use and they'll still be and look brand new. Most men actually prefer silicone rings because the soft material feels comfortable and great against them.

And this specific silicone ring can be your next favorite sex toy to try out yourself or with a partner. While it's made from silicone, there's also a vibrator featured in the ring. Perfect for wearing around the penis or dildo, there are three easy buttons to use to determine the vibrations.
There are also stretchy cock rings.
Stretchy cock rings are also great types of rings and they're either made out of silicone or rubber. If you're unsure what your penis size is, you're not the only one. Many men aren't exactly positive what their size is. That's why they lean more towards stretch cock rings, because it can easily capture the penis size once put on. And stretchy cock rings are perfect for beginners. But make sure you buy a ring that's slightly smaller than what you might think the size of your penis is. If the ring is a bit bigger than your erect penis, then it won't do anything.
For a stretchy cock ring, this one by Screaming O doesn't only look awesome, but it feels great against the penis and it has a vibrator attached to it. The rubber material makes it easy to slip onto the penis and the multi-speed vibrator can give both you and your partner the best orgasm during sex.
Let's not forget about metal, glass, leather, and even wood cock rings.
If you're looking for a cock ring that perfectly fits around your penis, any of these rings are ideal. But it's very, very important to get the precise measurement of your penis girth, because none of them are stretchy. And if you buy a ring that's too small, it can really hurt once the penis is erected and can even damage it.
Many men really enjoy using a cock ring that's metal because they slide on and off pretty easily. Also, they mention that the cool metal feels great on the skin. If you are thinking of something cheaper than stainless steel cock rings, there are lower quality rings you can buy. However, these types of rings can break easily compared to the high-quality metal rings.
There are adjustable cock rings.
If you're looking into using a cock ring, but isn't sure of your exact size, there are rings that adjust the size. Whether you're not into rubber and stretchy cock rings, adjustable rings are probably your best bet, because you can easily put them on and adjust the size of your erect penis.
This cock ring by Babeland is perfect for those who are looking for adjustable rings. Once you put this on, adjust and measure the size of your penis. And when you tighten it, it locks in and stays in place. So, don't worry about it loosening during sex.
And there are cock rings for double penetration.
There are cock rings that have vibrators attached to them, rings for the scrotum, an anal plug, and even a dildo. Cock rings with an attached dildo are for double penetrations that can result to better and hotter sex for you and your partner. Even though it looks overwhelming, it's just like any other cock ring: you simply slip it on. This is also one of the best sex toys for couples to use.
This red hot double penetrator cock ring is literally everything in one. Not only does it feature a dildo, but there's a vibrator, as well, to gain a more intense orgasm. Soft, stretchy, and exciting, this cock ring is perfect for double penetration and the multi-speed vibrator only brings more thrill into sex.
Make sure to avoid getting too hard.
Like I mentioned before, the penis should be flaccid or semi-erect when using a cock ring. And once you become hard, the ring will immediately feel tighter. This way, blood flow is restricted and you'll be harder longer than usual.
If you bought a non-stretchy ring that's smaller than you thought and it feels very tight and starts to hurt while erect, take it off right away. You should also remove the ring if you notice your penis swelling more than usual. Even though your penis is supposed to swell with the ring on, it shouldn't swell to the point where it's very obvious and it's beginning to hurt. This can damage the penis by cutting off blood circulation entirely.
It's okay to lube it up.
Many men lube up before putting the ring on—it makes it easier to slide it right on. And if you decide to lube up before putting the cock ring on, water-based lubes are the best choice, because it won't ruin your ring. And lube makes it much easier to remove the cock ring, as well.
However, never lube up if you're using a cock ring that's leather. The lube can ruin the leather material of the ring and it'll become a mess.