Filthy is powered by Vocal creators. You support
Edward Anderson
by reading, sharing and tipping stories...
more
Filthy is powered by Vocal.
Vocal is a platform that provides storytelling tools and engaged communities for writers, musicians, filmmakers, podcasters, and other creators to get discovered and fund their creativity.
How does Vocal work?
Creators share their stories on Vocal's communities. In return, creators earn money when they are tipped and when their stories are read.
How do I join Vocal?
Vocal welcomes creators of all shapes and sizes. Join for free and start creating.
To learn more about Vocal, visit our resources.
Show less
5 Hot Bi-Guy Porn Stars
These hotties have done both gay and straight porn, and we are all the better for it.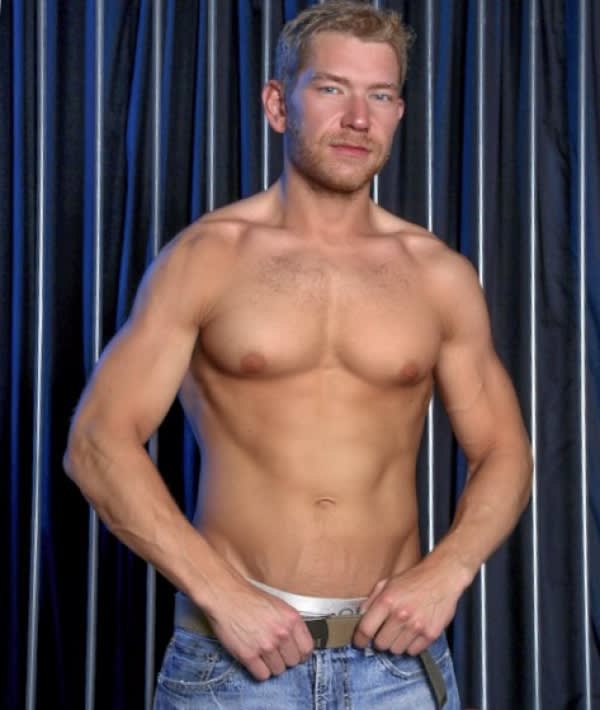 There are some guys that are grossed out if they touch knees with another "bro." However, these five guys not only touched knees with another dude, but in most cases had full on sex with them. Some were versatile, meaning they topped and bottomed. They also went on to do straight porn, which is lucky for us. We get to see them in action more and fantasize that we have a shot with these hunks.
Cliff Jensen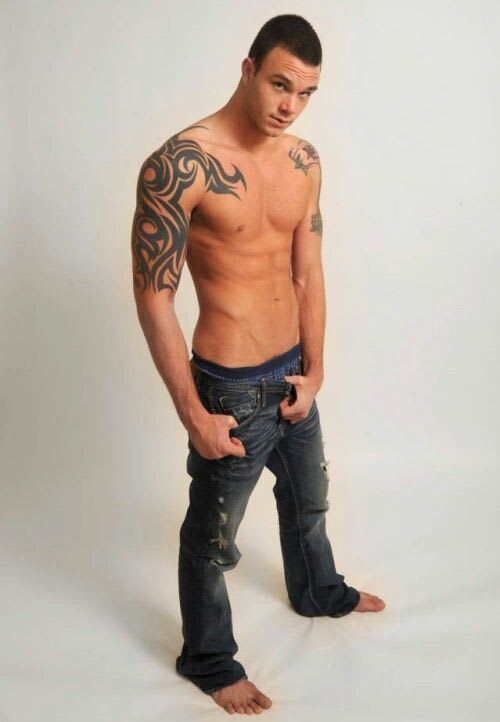 Cliff Jensen is a sexy man, and he knows it. He also epitomizes big dick energy and uses that to his advantage most of the time in the scenes that he performs. One of his most popular scenes happens to be set at a prison with Christian Wilde. Though Cliff is the prisoner, Christian is soon sucking his dick. But since they are both tops, they decide to fuck Cliff's bunkmates, who are luckily both bottoms. Funny how that happens.
In more recent scenes, Cliff has been mixing it up with the ladies. Most recently (at least from what can be found with a quick search), he did a scene for Straight Guys for Gay Eyes. Here is what Cliff says about his orientation:
"Gay, straight, whatever. You know I have what I like. When I go hunting, I go out after what I go after. All these titles—the gay, straight stuff—that shit don't work anymore."
Brandon Lewis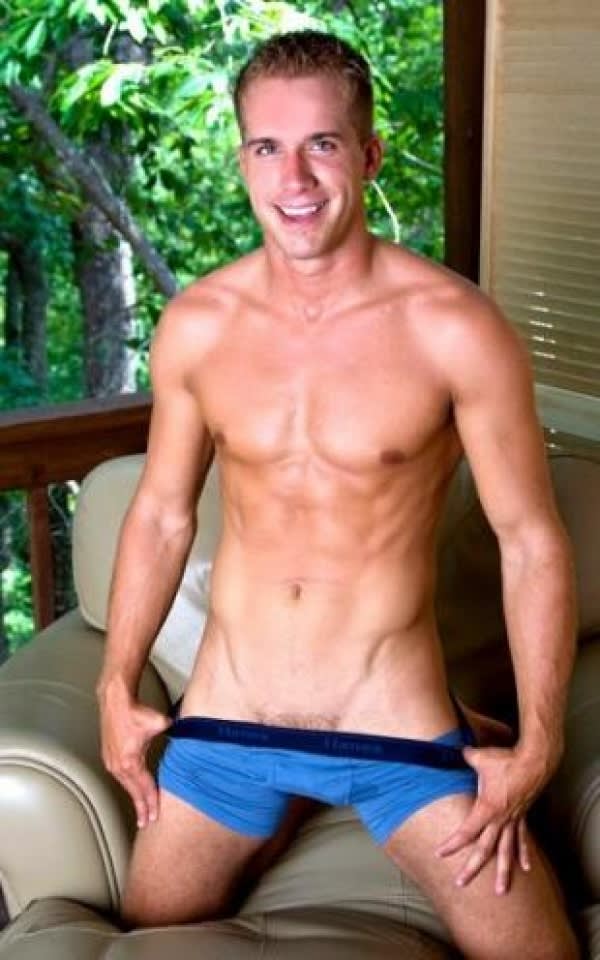 There's something erotic about a southern man. They can get it any day of the week, especially the tall glass of sweet tea known as Brandon Lewis. One of his most iconic and searched for scenes is I'm a Married Man. Brandon goes to talk to his "girl" friend about something and ends up sleeping with the friend's brother because he's unhappy with his sex life. At the end of the scene, Brandon has a huge, toothy grin, and you can just feel it. That man is happy he got some. Brandon is very versatile in his clips and he actually makes a great bottom.
Like Cliff, Brandon has been doing some scenes with Straight Guys for Gay Eyes. Though his star seems to be falling and he isn't booking as many gigs lately, maybe he should come back to gay porn. There's always a place for a hottie like him. No word on Brandon's orientation, sadly.
Alex Adams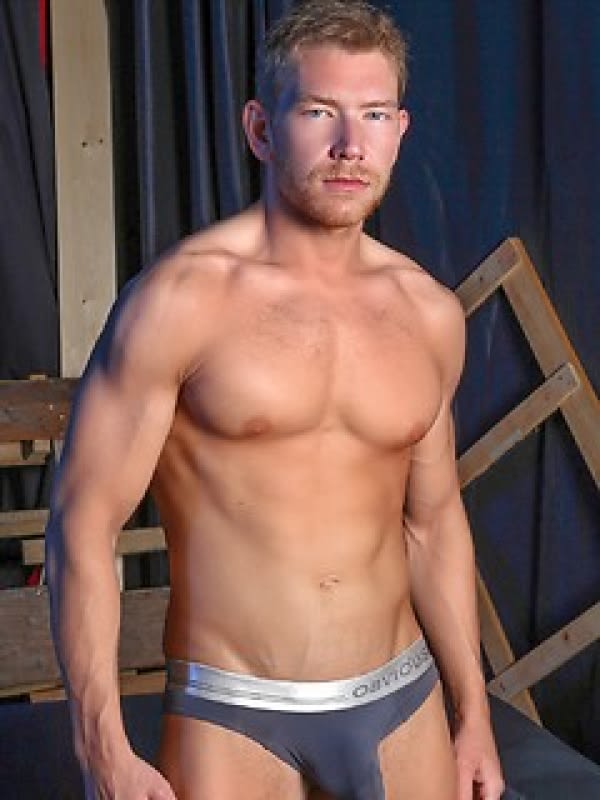 Alex Adams is (or was) the most watched man on PornHub. That is quite the accomplishment and a testament to his sexy body. Even after more than five years of making porn, his body remains hotter than ever, and his cock is ever hard. He is probably the yummiest man on the list and maybe has the most diverse catalog. In one of the scenes, he and another guy are supposed to be painting the house. Their lust takes over, however, and they end up sucking dick. Alex eats some ass (which is probably the best tongue fucking done on camera). He is known to top and bottom for his gay videos.
Nowadays, Alex can be seen fucking stepmoms and stepsisters in the Family Therapy series. Those videos are among the most popular and searched on PornHub. They are probably just trying to see Alex's big dick some more. He hasn't said anything publicly about his sexual orientation, though he does seem to be straight.
Christian Wilde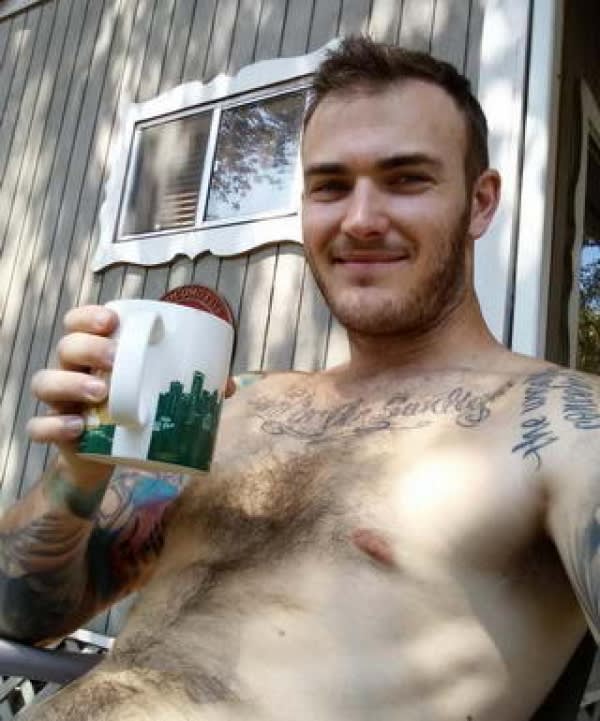 Christian Wilde is the perfect amount of bad boy. The tattoos make him dangerous enough to be hot, but yet, there's a sweetness to him that makes you believe that you can change him. He is the very definition of a thirst trap. Along with the aforementioned prison scene with Cliff Jensen, Christian is best known for his road trip scene. The set up is Christian is fucking his girl when his friend pounds on the door with exciting news: They got a cabin to get away from it all. After a fight in the pool (maybe because Christian wouldn't fuck the other dude?) our hero takes off in search of why he wanted to kiss his bro. The answer is he's bi. He learns this by fucking a guy who gives him a ride (oh the puns). He goes back to his buddy, and they have sex with each other.
The title of the new series that Christian has been working on isn't known. It seems to be cut out of the clips available for free. The basic plot is he's fucking his neighbor and she leaves after she has her orgasm. Happy endings are the name of Christian's game, and luckily for humans everywhere, we all have a shot with him. In his own words,
"It's really that simple. I'm not gay. I'm not straight. I'm not bi. I LOVE FUCKING."
Brick Moorewood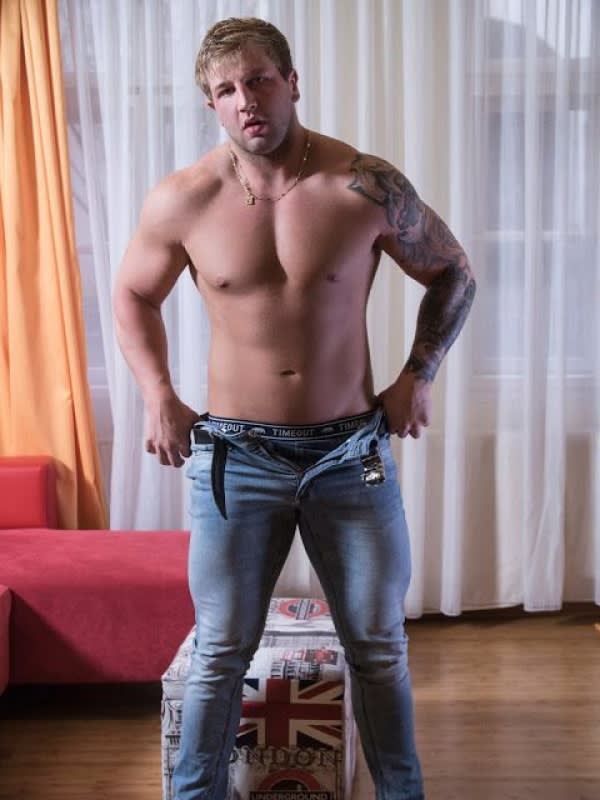 Ever pass a neighbor on the stairs and then end up fucking them? That's the plot of Brick Moorewood's most popular scene. The premise seems so simple, and yet, the result has ended in more orgasms than one can count. The fact that Brick is a stud muffin and a half is just icing on the cum filled cake. Some of his gay videos are of him bottoming, which is interesting.
For his straight porn, Brick seems to be more into the conventional sex than anything else: Guy sees a girl, the couple falls in lust, and hot sex is had by all. Like with Alex Adams, there isn't much on his sexual orientation, but his social media makes it seem as though he is straight and just did gay for pay porn.
These guys are all hot and willing to show their stuff, for which we should be eternally grateful. Even more so because they swung both ways, at least for pay.